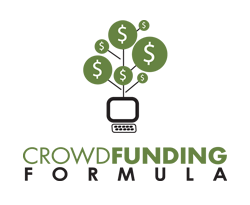 (PRWEB) August 25, 2012
The KickStarter success stories recently released show not only the viability of crowd funding as a way to raise money for startup businesses, but also the results for companies that use this platform the right way. CNBC released an article Monday, August 20, detailing the top ten "KickStarter's 10 Biggest Success Stories" (the story can be found here: http://www.cnbc.com/id/48725154). From albums and watches to role-playing board games, the list contains some shocking success stories on crowd funding platform, KickStarter. The number one biggest KickStarter success story, according to the CNBC article, was Pebble e-paper watch, which originally sought $100,000 to work on their new Bluetooth-equipped watch. The watch makers raised a whopping $10,266,846, over one hundred times the amount they were originally hoping to get in donations. The Crowd Funding Formula, a program released by GrowThink founder Dave Lavinsky, shows businesses the effective ways to successfully raising money through crowdfunding platforms such as KickStarter.
The main reason entrepreneurs fail to successfully launch companies is lack of funding. Even if already launched, there is a risk of going out of business, or the potential to not have enough money to fund new projects that could draw in new customers. The fact that over 2.5 billion dollars for entrepreneurs has been raised by GrowThink, along with the KickStarter success stories released by CNBC, is enough evidence to value the Crowd Funding Formula program. Crowdfunding, such as the money raised by Pebble e-paper watch on KickStarter, is funding given to entrepreneurs from friends, family, or general internet users. It is a strategic use of the "crowd" that may want to donate. Crowd funding has become an important option for raising money, as there are too few venture capitalists and too many entrepreneurs. Websites such as KickStarter allow entrepreneurs to receive donations from people in their database along with strangers who may be interested in their project.
If presented in the right way, crowd funding can raise all of the money that an entrepreneur may need, and does not have to be paid back as with a loan. However, 71.3% who try to get crowdfunding have failed because the details of the presentation need to be exactly right, and there is only one chance to ask a person for a donation. Setting up cool rewards is one effective method to motivate people to donate. The Crowd Funding Formula provides the twenty best reward ideas as part of its package that shows companies how to raise money successfully using crowd funding platforms. The Formula also includes templates to ask for donations via email and Facebook posts.
GrowThink's Crowd Funding Formula is a unique option that will make sure you are successful in your crowd funding efforts. It is a comprehensive program that provides a step-by-step blueprint that makes it easy to use crowdfunding to raise money for a business. The courses detail the types and platforms of crowd funding, the steps to success, and how to implement them. It is a crowd funding guide that is practical and easy to use, and can help entrepreneurs to start making money for their business endeavors today. For those that want the same kind of fundraising achievement seen by the top ten success stories of KickStarter, the Crowd Funding Formula is an option that makes it possible. For more information on the Crowd Funding Formula, visit http://www.rcbryan.com/crowd-funding-formula