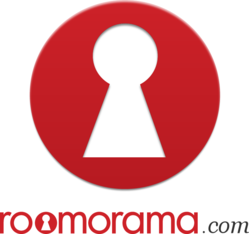 We're happy to see that our users recognize Roomorama's safety initiatives...and go to us a trusted source of short-term accommodation.
New York, NY (PRWEB) August 22, 2012
Travel site Tripping.com and Roomorama, an established leader in online short-term rental accommodation, today revealed the findings of a joint study on short-term rental users. The study revealed key characteristics, concerns and motivations of travelers who book home rentals. These findings point to key trends impacting the travel industry both in the US and abroad.
Among the findings, the study reveals why travelers increasingly choose short-term rentals (STRs) over hotels:
-The top 3 reasons travelers choose STRs over hotels are to "live like a local," get off the beaten path, and to have the comforts of home
-80% report that staying in STRs makes them feel safer because there are fewer tourism scams, neighborhoods are safer and there's less anonymity
-More than 65% of travelers use short-term rentals to travel with families, citing "more space" as the top reason to book STRs
"Given how homogenized the world has become, it wasn't surprising that the vast majority of travelers said they rent homes to get off the tourist path," said Jen O'Neal, founder and CEO of Tripping.com. "Staying in local homes and neighborhoods is the perfect way to experience a new culture. It was also interesting to note that 96% said they'd opt for the local delicacy over a cheeseburger!"
The study also revealed noteworthy differences between STR travelers and the average American tourist:
-Over 70% speak 2 or more languages
-More than 60% have been to 10 or more countries
-96% opt for local delicacies over cheeseburgers
"One of the reasons we started Roomorama was because other traditional outlets for short-term rentals weren't offering a level of safety that we felt comfortable with," says Roomorama Co-Founder Jia En Teo. "Four years later, we're happy to see that our users recognize Roomorama's safety initiatives trump those of hotels, and go to us a trusted source of short term accommodation."
About Tripping
Tripping is a travel site that gives travelers access to free homestays and over 800,000 vacation and short-term home rentals in 175 countries. By providing an easy way for travelers to step into local neighborhoods, Tripping can transform a simple vacation into a meaningful, life-changing experience. From Fijian bungalows to New York City lofts, travelers can use Tripping to step off the tourist path and stay in unique local spaces in over 15,000 cities worldwide. Travelers can also tap into Tripping's social platform and connect with local people for tips, conversation and shared cups of coffee. Launched in 2010, Tripping's mission is to make the world a better place through cultural exchange.
About Roomorama.com
From hillside villas to houseboats, Roomorama caters to savvy travelers and business professionals looking for alternative accommodation to hotels. "Live like a local" and experience a diverse selection of over 60,000 properties from individuals, property managers and regional websites in over 4,000+ destinations worldwide. From New York to Paris, Buenos Aires to Abu Dhabi, Roomorama users can rent out a room, apartment or house 100% profitably and worry-free with their community of in-house vetted renters and guests. Roomorama's secure payment system protects users' information, and their friendly customer service team is available around the clock. Their "Perks" program offers great deals on services and products worldwide, so renters can experience the best of the best in their adopted neighborhoods – at a better rate. For more information please visit,http://www.roomorama.com.