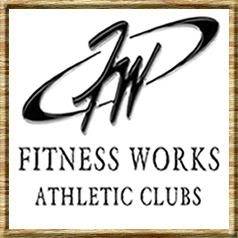 The most enjoyable fitness results for every age and fitness level.
Chandler, Arizona (PRWEB) August 23, 2012
Chandler, Arizona is home to some of the most elaborate and established fitness clubs in the country. Many of these Chandler Gyms offer some type of incentive to draw new members into their establishments. 24 Hour Fitness is offering 3 free days of fitness, at their state of the art fitness club in Chandler. Can that fitness trial period allot enough time to get into an exercise routine? There is the Snap Fitness 7 day free fitness pass, 7 days seemingly allowing more time for the start of a new healthy life style, when perusing fitness. Assuming the stated gym membership trial periods offer the complementary services to go with their trials.
Introducing the Fitness Works Free 21 Day Fitness Membership! A Chandler gym pass for 21 days will allow the inexperienced exerciser to now indulge in the experimentation of fitness and health training. Get 21 days of gym equipment, with cardiovascular entertainment. Free fitness evaluations, master personal training sessions, free, professionally choreographed group fitness classes and more. Fitness Works of Chandler, AZ has been serving Arizona since 1992, and they have 4 valley locations including Mesa, Phoenix, Gilbert and of-course Chandler, Arizona.
The art of finding a suited exercise facility doesn't just fall into the lap. Researching such establishments will prove beneficial in the long run, as it pays to choose a trustworthy gym. Chandler, AZ is beautiful and full of many amenities offered to their community. From classic hot rod and car shows, to the ostrich festival, run and parade. Chandler, Arizona has many reasons for their community goers and part time residents to join Fitness Works for 21 Days of Chandler Fitness.