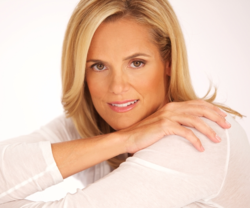 McLean, VA (PRWEB) August 22, 2012
Dara Torres and GoodChime! have announced the creation of a new fitness challenge designed to help people lose weight and get in "Gold Medal" shape.
During her swim career, Torres went to the Olympics five times and won 12 medals, including four gold. Her commitment to fitness allowed her to win gold medals at an age when most other swimmers have long retired.
Today, Torres has joined the GoodChime! Champions of Health, which was created by Dr. Sreedhar Potarazu and his team to use social media for social good.
Members engage to be part of a social network that is based on Health and Wellness. Challenges are issue by the Champions of Health to promote nutrition, physical activity and social interaction.
Members are given the chance to interact with other people that have the same physical and nutritional challenges. "Membership has increased by 700% over the last month and we are targeted to reach 1,000,000 members by October," said Dr. Potarazu founder of GoodChime!
To learn more about the challenge or to sign up for it, please visit http://www.goodchime.com/goldmedalfitnesschallenge.
About GoodChime!
GoodChime!™ is a revolutionary new social media platform where people engage in meaningful dialogue within a safe community and participate in activities relevant to their health needs. Leveraging the power of celebrity brand, GoodChime! engages consumers as active participants in better managing their health. In addition to promoting health and wellness worldwide, GoodChime! has made it part of its mission to give back to the worldwide community and generate money for charities.