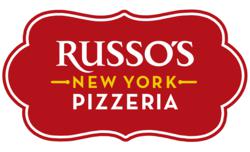 We couldn't be happier to be placed on this list that highlights opportunitites for our military heroes.
Houston, TX (PRWEB) August 23, 2012
Texas-based pizza franchise Russo's New York Pizzeria and Russo's Coal-Fired Italian Kitchen is pleased to announce it has been listed on 1851 Magazine's list of the top 100 veteran-friendly franchise opportunities. The Vet100 list is comprised of franchises and brands that are the most accessible to veterans looking to start their own business.
"We couldn't be happier to be placed on this list that highlights opportunities for our military heroes," said Anthony Russo, who opened his first Russo's New York Pizzeria restaurant in 1992. "Our ranking on 1851 Magazine's Vet 100 list shows Russo's dedication to providing a fantastic business opportunity and helping our military veterans integrate back into civilian life while allowing them to own and operate their own business."
The 1851 Vet100 list is a resource for veterans who can source financial support and are interested in venturing into franchise ownership. The list was created based on several categories, including VetFran participation, G.I. Jobs approval, unit size, Entrepreneur Magazine's Franchise 500 ranking and overall commitment to Veteran franchise awareness.
"When Don Dwyer Sr. created VetFran as a way to thank our troops with a little financial support, he probably never imagined it would turn into what it has become today," said Nick Powills, publisher of 1851 Magazine. "The International Franchise Association's VetFran, G.I. Jobs and Entrepreneur Magazine have all created special resources for America's greatest protectors. We decided to do the same."
Veterans often make some of the best franchisees within their systems, according to Joel Libava, known as The Franchise King.
"In a perfect world, yes, military veterans make better franchisees than anyone else," said Libava. "They come from a rigid place; the military. There are rules, rules, and more rules in military life, and, they must be followed. Also, military men and women are highly disciplined, which is crucial for the owner of a franchise business."
Beth Solomon, vice president of strategic initiatives and industry relations for the International Franchise Association, agrees.
"There are currently around 66,000 veteran-owned franchises in the business, according to the U.S. Census," said Solomon. "We know the franchising model works for veterans, and it all goes back to the kind of training and experience they get in the military. They understand operational excellence, they are trained in team leadership, and all of these things translate into success in franchising."
Russo's menu items remain focused on traditional Northern and Southern homemade Italian favorites, with the company's classic New York style pizzas headlining the offerings. Recipes dating back to Chef Anthony's grandparents are featured, including fresh pastas such as Gnocchi Bolognese, seafood and chicken dishes such as Past Di Mare and Chicken Picatta, and delectable desserts including handcrafted Zeppole and authentic New York Cheesecakes. With a re-vamped menu, Russo's now offers gluten-free New York style pizza.
To view the complete list, visit http://www.1851project.com/1851%E2%80%99s-vet-100-100-70-top-veteran-friendly-franchise-opportunities/
For more information about Russo's New York Pizzeria and Russo's Coal-Fired Italian Kitchen, visit http://www.RussosRestaurants.com, email Anthony@NYPizzeria.com, or call (713) 821-1322.
About Russo's New York Pizzeria and Russo's Coal-Fired Italian Kitchen
Russo's operates with a simple promise: "If it isn't fresh, don't serve it." Founded in 1992 by Chef Anthony Russo, Russo's New York Pizzeria is known as the only place to find authentic New York Pizza and Italian dishes in Texas. Russo launched his Coal-Fired Italian Kitchen concept to complement the Pizzeria in 2008, with an expanded selection of Italian menu items. Current company operations include 28 restaurants in three states, with plans for significant expansion through franchising in key U.S. markets already underway. For more information and to learn about available franchise opportunities visit http://www.russorestaurants.com.