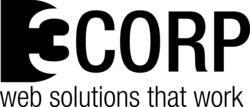 The mission of D3Corp is to offer innovative website deign, strategy, marketing and customer support efforts.
Frederick, MD (PRWEB) August 28, 2012
SKYWARE and D3Corp, a leading interactive marketing company for the hospitality and travel industries, is pleased to announce that it has recently launched The Carousel Hotel & Resort, a landmark Ocean City MD Oceanside family resort, to service its new websites, as well as offer strategic internet marketing services.
To best capture these attributes, D3Corp developed an interactive website for The Carousel and created "mini" sites for amenities, vacation extras, and specials, plus a live web cam for the Ice Rink. "The mission of D3Corp is to offer innovative website design, strategy, marketing and customer support efforts that deliver a seamless and rewarding user experience," stated D3Corp's president, John Gehrig.
"The Skyware/ D3Corp integration services sets a new performance bar as the premiere interactive marketer, unmatched at melding highly innovative design, technology and strategy for its hospitality clientele online," stated Mario Gordon, SKYWARE CTO. "We look forward to supporting its dynamic, interactive website that serves as a compelling first point of contact for hotel guests while delivering valuable marketing and revenue-tracking information for the hotel", said Mr. Gordon.
About D3Corp Web Solutions
D3Corp, is committed 24/7 to the travel industry with exceptional online service goals. Serving an extensive portfolio of clients, D3Corp combines its industry knowledge and e-business expertise to help clients maximize online revenue opportunities. D3Corp offers multi-language websites, an assortment of strategic email and pay-per-click marketing campaigns, targeted email marketing campaigns, custom social media solutions, and websites optimized for major search engines. For more information on D3Corp services contact John Gehrig, President at 410.213.2400 or john (at) d3corp (dot) com . You can also visit the D3Corp website at http://www.d3corp.com/
About Skyware
SKYWARE Hospitality Solutions, serving the hospitality industry with its 7/24 service and state-of-the-art technology, is widely recognized for providing hotels, resorts and management companies with flexible software solutions. Based in Frederick, MD, with a network of offices worldwide, SKYWARE is a leader with advance software tools for hotel owners and operators who need to manage their business in a real time environment for efficient operational control and profitability.