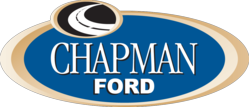 Now is the time to take advantage of deep discounts on new and used cars along with unbeatable service offers for Ford drivers.
Scottsdale, AZ (PRWEB) August 23, 2012
Exciting changes are happening at Chapman Ford in Scottsdale and customers are reaping the benefits. All departments at the Scottsdale Ford dealer are getting a much-needed makeover. The dealership is clearing out model year end inventory to make room for tractors and construction crews. Once the dust clears, Chapman Ford will have a full lineup of 2013 models to offer shoppers. Now is the time to take advantage of deep discounts on new and used cars along with unbeatable service offers for Ford drivers.
Customers can save big on new cars with low-priced lease offers on an array of models. For example, a 2012 Ford Escape XLT is only $239 per month for a 36 month lease or a 2012 Ford Fusion SE is only $199 per month for a 36 month lease. Many vehicles are being offered at zero percent financing for up to sixty months. Chapman Ford also has a great selection of wallet-friendly used cars. With pricing starting at only $3,990, Chapman Ford has a vehicle to fit any budget. Browsing new and used Ford vehicles is easy and stress-free because Chapman Ford offers a huge selection of used cars with CarFAX history reports.
On top of inventory deals, there are also incredible service discounts going on at the dealership. Shoppers looking for a good deal on tires can get up to $80 in mail-in rebates. Also, 'The Works', which includes an oil change, fluid top-off, tire rotation, pressure check, belts, hoses, and filter check, and brake and battery inspection, is only $29.95 after a $10 mail-in rebate. With summer temperatures in full swing, an A/C performance test is now only $39.95. The performance test includes a hose and fittings inspection, fan blower check, cooling temperatures check, belt inspection, and a line pressure and leak check. These Ford service offers won't last long.
When Chapman Ford debuts its new look, updated 2013 Ford models will also be in the forefront. Two of the much-anticipated vehicles in the lineup include the new 2013 full-size Taurus sedan and the best-selling Ford F-150.
The newest version of the Taurus has significant styling tweaks, a new four-cylinder turbo engine option and an array of other improvements from its recent facelift in 2010. The biggest change for the 2013 Taurus is the addition of the optional turbocharged, direct-injection, EcoBoost, 2.0-liter four cylinder engine. The four-cylinder six-speed automatic will produce 237 hp and 250 lb-ft of torque and will achieve at least 31 MPG on the highway.
The 2013 platform on the 2013 Ford F-150 pickup remains the same but adds noticeable changes to the exterior and refinements to the interior. The F-150 seats up to six and has a variety of trim levels for every segment of truck buyer. There is an F-150 for those who want a light-duty pickup for work, play or just driving as well as one for those who want a custom look. The FX appearance Package comes complete with unique flat-black 20-inch wheels. The King Ranch and Platinum trim levels are perfect for those looking for a high level of luxury, and finally, the SVT Raptor still remains the preference for off-road drivers.
To learn more about Chapman Ford's construction sales and service offers, visit http://www.chapmanfordaz.com.