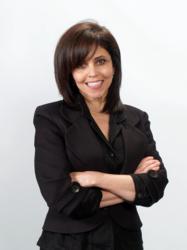 We have 20 years' experience in the outplacement field and consistently receive excellent ratings from both our client companies and individual candidates.
WIlliamsville, NY (PRWEB) August 23, 2012
The Outplacement Center is seeking to create affiliations with human resources consultants, HR consulting firms, placement firms and recruiters that have local customer bases that can add career transition/outplacement services to their offerings. The firm's exclusive training program has been prepared in English and the company can provide coaching services in Spanish, French and Arabic.
The Outplacement Center provides workshops, coaching sessions and a 10-module online video training program that provides the tools, information and knowledge to place individuals successfully. The firm's services are all designed to facilitate job search programs of all types. The company combines its services with the most effective marketing tools available and emphasizes the importance of networking.
Services include training in resume writing, interviewing and networking for a successful career transition. The firm's Career Search Campaign MindMap is a step-by-step summary that walks participants through the process of job transitioning. Worksheets are included and available in Microsoft Word and PDF format.
"Our mission is to assist corporations with smooth transitions that result in developing and reaching their personal and professional goals," said Barrett. "We have 20 years' experience in the outplacement field and consistently receive excellent ratings from both our client companies and individual candidates."
All job markets are not created equal and The Outplacement Center offers custom options to meet the individual needs of client companies. Upgraded service levels, materials for in-house programs, and personal coaching time upon request are offered. Live group and one-on-one sessions can be requested, along with social media resources. Arrangements for a wide variety of services can be made and each project is addressed on an individual basis.
An individual's emotional state plays an enormous role in the way they act, think and behave. The Outplacement Center is certified and qualified to utilize The Genos Model of Emotional Intelligence to provide feedback and coaching for those in leadership positions. Corporations will also benefit from the firm's assessment services using the Birkman Method for assessing needs and planning for the future.
The Outplacement Center maintains a 12-month online program for career transitioning that costs a fraction of traditional services. The firm's self-paced programs provide displaced employees with essential services needed to succeed and offers a cost effective alternative to expensive severance packages. Companies that provide transitional services enjoy a better business image and eliminate concerns for potential legal issues and problems with social media.
The programs and services provided by The Outplacement Center are an integral element of any corporate transitional plan, fostering an increase in productivity and exceptional cost savings. As the The Outplacement Center expands its services to a growing number of corporations and HR professionals around the world, participating organizations enjoy a cost effective solution that fosters goodwill and assists loyal employees transitioning to their next career path.
Barrett can be reached by phone at 716-913-4445 or by email jack(at)TheOutplacementCenter(dot)com. For more information, visit the website at http://www.TheOutplacementCenter.com.