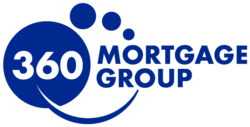 Austin, TX (PRWEB) August 23, 2012
360 Mortgage Group(360 Mortgage), a privately-owned mortgage bank, with a 100 percent focus on the wholesale mortgage lending channel, today announced a significant increase in refinancings being offered to homeowners under Home Affordable Refinance Program (HARP) 2.0. Since HARP 2.0 went into effect on March 17, 2012, 360 Mortgage has seen a drastic increase in the active loan pipeline and does not see any signs of a slowdown in the near future. This significant increase in demand from borrowers is a direct result of the Company offering fewer restrictions and more simplified eligibility requirements than others in the industry.
"Unlike many of the larger banks that are only offering HARP refinancing opportunities on mortgages they are currently servicing, 360 Mortgage is committed to working with the improved and fully-licensed mortgage broker community to help homeowners take advantage of historically low interest rates, improve cash-flow and preserve potential home equity gains under this well-conceived housing policy," commented Mark Greco, President and Founder of 360 Mortgage. "We are excited to open up our refinancing services to millions of individuals who have previously been restricted by various eligibility requirements."
HARP 2.0 was designed to help homeowners refinance into shorter-term loans in order to rebuild equity more quickly. With 360 Mortgage, Expanded Approval (EA)-I, II, III, and occupancy loans are HARP-eligible with no overlays, unlimited LTV and CLTVs with Automated Underwriting (AU) Approval. The wholesale lender is also accepting Mortgage Insurance (MI) transfers and will require no appraisals on loans with an Appraisal Field Waivers (AFW). Finally, there is no limit on the number of financed properties owned by a borrower that can be considered HARP-eligible and no minimum FICO is required. 360 Mortgage will consider borrowers whose application date is listed after December 1, 2011.
"Due to the overwhelming volume of refinancing applications, many mortgage lenders have been forced to set their own restrictions that are not in the spirit, or a reflection of, the updated HARP 2.0 guidelines," continued Mr. Greco. "360 Mortgage is focused on expanding our mortgage broker partners and operational infrastructure so we can meet the growing demand."
According to the most recent June Mortgage Monitor report released by Lender Processing Services on August 9, 2012, HARP has seen considerable activity since the beginning of 2012 even though overall mortgage prepayment activity remains stable.
"Since first accepting HARP 2.0 applications in March, 360 Mortgage's active loan pipeline has increased by more than 700 percent," added Mr. Greco. "HARP 2.0 has been very successful so far with the number of homeowners taking advantage of the program, and we expect that trend will continue in the coming months."
About 360 Mortgage Group, LLC:
Established in 2007, 360 Mortgage Group LLC is a privately owned mortgage bank, with a 100 percent focus on the wholesale mortgage lending channel that has successfully utilized its high-technology platform to provide better communication and customer service to business partners. An approved Fannie Mae seller/servicer, 360 Mortgage Group is headquartered in Austin, Texas and provides services in 31 states across the country. 360 Mortgage Group is emerging as a leader in refinancing under Home Affordable Refinance Program (HARP) 2.0. For more information on 360 Mortgage Group, please visit https://www.360mtg.com.
Media Contacts:
John Lovallo, SVP
LEVICK
212-823-2002
jlovallo(at)levick(dot)com
Katherine Herring
LEVICK
202-973-1315
kherring(at)levick(dot)com