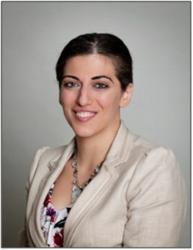 Annapolis, MD (PRWEB) August 24, 2012
Advanced Patient Advocacy, LLC (APA) announced today that Claudine Nesheiwat has joined the management team as the organization's Director of Operations for the Claims Resolution Product Team. A recognized leader within the healthcare industry, Ms. Nesheiwat brings over 10 years of experience to this position. Prior to joining Advanced Patient Advocacy, Ms. Nesheiwat served as the Director of Business Initiatives for The CCS Companies, and also served as an instructor of the medical administrative program at Clark University in Cambridge, MA. Claudine Nesheiwat has a prior background in medical claims handling and technical initiatives at Zurich North America in Schaumburg, IL.
Michael Wilmoth, Chief Operating Officer, stated "We are very fortunate to add Claudine to our existing management team. Claudine brings a wealth of experience to this position and will be successful in furthering the capabilities of our existing product line. Her ability to translate the changes in the market and adjust our deliverable to meet the needs of our expanding client base will be invaluable."
"I am very excited about joining the team at APA. We are well positioned for rapid expansion both within our existing client base as well as within the overall market. My objective is to ensure all of our clients continue to receive the exceptional level of service they have been receiving from Advanced Patient Advocacy for many years to come," stated Claudine Nesheiwat.
Advanced Patient Advocacy, LLC is a privately owned company that specializes in providing eligibility enrollment services to healthcare organizations in over 21 states and key markets nationwide. Founded in 2000, Advanced Patient Advocacy increases third party reimbursements to healthcare providers by educating and connecting patients to programs that cover the cost of medical care. For more information about Advanced Patient Advocacy, call 877.272.2532 or visit http://www.aparesults.com.