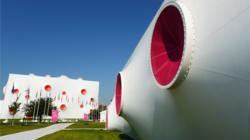 The transition to what will be the largest Paralympic Games ever is a huge operation in a short time period. We are getting ready to welcome the world's Paralympians, and deliver a truly spectacular Paralympic Games
(PRWEB) August 22, 2012
After a spectacular Olympic Games, the London Organising Committee of the Olympic Games and Paralympic Games (LOCOG) has been undertaking a huge transitional operation to make the Paralympic Games equally successful.
Paul Deighton, Chief Executive, LOCOG said: 'The transition to what will be the largest Paralympic Games ever is a huge operation in a short time period. We are getting ready to welcome the world's Paralympians, and deliver a truly spectacular Paralympic Games.'
The venues were designed with both Games in mind but there are a number of specific changes to undertake. All venues will see the look and signage refreshed, the flags of the nations revised, adjustments to broadcast requirements, and changes to field of play, as sports in each venue are slightly different.
One example is the transition taking place at the Olympic and Paralympic Village. It has taken just 5 days (16-21 August) to transform a Village that hosted over 10,000 Olympic athletes to host 4,280 Paralympic athletes, 3,500 team officials, 1,225 Games Officials and 22 assistance dogs (there will be 1,800 wheelchair users in total). 14 tonnes of workshop equipment and spare parts has also arrived for Ottobock's service provision for athletes, this includes a wheelchair repair centre.
One of the longest transition periods was up to 14 days (7- 20 August) at the Royal Artillery Barracks. Elements of this transformation include a field of play lighting refocus, seating bowl modifications and enhancements to make it a combined Paralympic venue for Shooting and Archery.
The giant Olympic Rings which are currently in cities across the UK and in London have started coming down. The Agitos, symbol for the Paralympic Games, will start appearing in London and cities in the UK over the next few days, with the first set launched in Cardiff last week. The Paralympic Flag features three 'agitos' (Latin for 'I move') in red, blue and green – the colours most represented in national flags around the world.
There are two new competition venues for the Paralympic Games:

Eton Manor – situated in the north of the Olympic Park, features nine courts for the Wheelchair Tennis competition, all designed in a striking blue colour. During the Games, it will also house temporary training pools for Paralympic Swimming events.
Brands Hatch – the internationally-renowned motor racing circuit near Sevenoaks in Kent will host 7,500 spectators each day over four days of Paralympic Road Cycling competition.
17 venues will no longer be required and will be dismantled or decommissioned so that spaces can be returned to owners and the public. These are - BMX Circuit, Box Hill, Earls Court, Hampton Court, Hadleigh Farm, Horse Guards Parade, Hyde Park, Lee Valley, Lord's Cricket Ground, Waterpolo Arena, Wimbledon and 6 Football stadiums.
Some venues will be used for different sports, including:

ExCeL for Wheelchair Fencing, Boccia, Sitting Volleyball and Powerlifting
Copper Box for Goalball
Riverbank Arena for 7-a-side football and 5-a-side football
North Greenwich Arena for Wheelchair Basketball
Royal Artillery Barracks for Shooting and Archery
Existing venues which have been handed back to owners, include:

Lord's Cricket Ground
Hampton Court
St James park
Hampden Park
Old Trafford
Box Hill
Sports transition:

There will be 201 more events in 5 fewer days of competition (Only 302 events in Olympic Games)
6 International Paralympic Sport Federations will be the same as the Olympics: (International Cycling Union, International Table Tennis Federation, International Tennis Federation, Fédération Equestre Internationale, World Archery, International Rowing Federation)
14 new International Paralympic Sport Federations will be involved:
(International Paralympic Committee (IPC) for Athletics, Swimming, Shooting and Powerlifting, International Blind Sports Federation (IBSA) for Football 5 a side, Goalball and Judo, Cerebral Palsy International Sports and Recreation Association (CPISRA) for Boccia, Football 7 a side, International Wheelchair & Amputee Sports Federation for Wheelchair Fencing, International Association for Disabled Sailing, World Organisation Volleyball for Disabled, International Wheelchair Basketball Federation, International Wheelchair Rugby Federation)
Athletes and officials:

4,280 athletes - This is the first time many countries have attended a Summer Paralympic Games, including Albania, Antigua and Barbuda, the United States Virgin Islands and San Marino
Up to 166 National Paralympic Committees (NPCs) – the largest numbers ever to attend a Paralympic Games
More than 1,800 wheelchair users to stay in the Paralympic Village, as well as 22 assistance dogs
Over 140 Paralympic sport teams are training at facilities across the UK ahead of the Paralympic Games
Preparations are being made to host more victory ceremonies. There were 302 in the Olympics and there will be 503 in the Paralympics
Workforce:

70% of LOCOG's volunteers will be new for the Paralympic Games
The central team stays in place to carry lessons across from the Olympic Games
Transport:

2,000 Fleet vehicles will be rebranded with the Agitos
293 buses will be converted to provide 5 or 6 wheelchair spaces: 266 in London; 5 in Weymouth; 22 in Eton Dorney
The physical build of the Paralympic Route Network (PRN) will begin overnight on Saturday 25 August but it will not come into operation until the first day of the Paralympic Games on the 29 August
The PRN will be much smaller than the Olympic Route Network (ORN). It will have just 8.7 miles of Games Lanes and, like the ORN, these will be operated flexibly and opened to general traffic if demand from Paralympic vehicles is low
Streets of London:

Street dressing will remain as dual branding. This is a first and has been agreed with the IOC and IPC.
A 60m² giant screen will be installed in Trafalgar Square to show daily live coverage
Last mile –flags and banners replaced with ones containing Paralympic Marks
Key Paralympic facts:

20 sports
21 disciplines
11 days of competition
19 competition venues
503 events
284 sessions
And the London 2012 Festival continues to provide spectacular events and exhibitions right across the UK - many of them free. The twelve-week celebration featuring leading artists from Great Britain and the around the world runs until the final day of the Paralympic Games on 9 September. For more information visit http://www.london2012.com/festival and follow @london2012fest to make sure you don't miss out on some special pop-up surprises.
LOCOG is also committed to making sure that the Olympic Park and venues are accessible to all types of visitors. Specific accessibility designs include making the corridors large enough for two wheelchairs to be side-by-side, Changing Places facilities in all venues, a Games Mobility service on the Olympic Park for spectators with mobility needs, a free service which loans out manual wheelchairs and mobility scooters and assistance dog spending areas so that disabled spectators can bring their dog into the venue.
Notes to editors:
For further information please contact the London 2012 Press Office.
The Official London 2012 Join In app is a free mobile guide to help you plan, enjoy and share your Games experience. From the Paralympic Torch Relay to the Opening and Closing Ceremonies, plus all the cultural, city and community celebrations happening across the UK, the Official London 2012 Join In App is your essential companion. It is available now at app stores and at http://www.london2012.com/mobileapps/
London 2012 Paralympic Games partners:
The Worldwide Paralympic Partners who support the London 2012 Paralympic Games and the National Paralympic Committees around the world are Atos, Samsung and Visa.
LOCOG has sixteen domestic Tier One Partners - Acer, adidas, BMW, BP, British Airways, BT, Coca-Cola, Dow, EDF, GE, Lloyds TSB, McDonald's, Omega, Panasonic and Procter and Gamble and Sainsbury's. There are seven domestic Tier Two Supporters – Adecco, ArcelorMittal, Cadbury, Cisco, Deloitte, Thomas Cook and UPS. There are twenty-nine domestic Tier Three Suppliers and Providers – Aggreko, Airwave, Atkins, Boston Consulting Group, CBS Outdoor, Crystal CG, Eurostar, Freshfields Bruckhaus Deringer LLP, G4S, GSK, Gymnova, Heathrow Airport, Heineken UK, Holiday Inn, John Lewis, McCann Worldgroup, Mondo, NATURE VALLEY, Next, Nielsen, Otto Bock, Populous, Rapiscan Systems, Rio Tinto, Technogym, Thames Water, Ticketmaster, Trebor and Westfield.
The London 2012 Paralympic Games also acknowledges the support of the National Lottery.