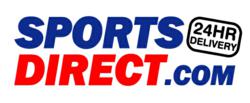 (PRWEB UK) 24 August 2012
Dunlop, the leading international sport equipment and apparel brand, has today unveiled three new products within its fishing tackle range.
The range, initially targeting the casual angler, adds to the products currently available from SportsDirect.com, the UK's number-one sports retailer. The three Dunlop products released include a weighing set, a triple bite alarm set and a luggage range.
The weighing set, available for £12.99 from SportsDirect.com, consists of three items needed to land and weigh catches safely and efficiently; a set of 50lb scales, a 90cm x 45cm unhooking mat and a weight net with drawstrings and is made from keep safe material. The scales come with a built in tape measure and a handle designed for ultimate comfort. The unhooking mat is designed to protect your fish and is complete with pegging down points in each corner and rolls up easily for transportation.
The Dunlop triple bite alarm set is currently available at a special reduced price of £14. The item comprises of three bite alarms made from strong metal threads, have fully adjustable volume and tone, ultra-sensitive bite detection, low battery drain and come with the required six PP3 batteries. This kit comes in a durable protective carry case that is fully waterproof.
The Dunlop fishing luggage set offers fishing enthusiasts all they will need to get their kit to the water and is made up of five pieces; a carryall with net pocket and zipped top, 5 tube holdall with adjustable shoulder strap and snap lock fittings, a net bag with carrying handles, a zipped reel case and a folding mixing bowl. This set is currently available for £27.99.
In other angling news a 40 year wait was recently ended for Peter Kelly as he netted a personal best roach, tipping the scales to 3lb smashing his previous best of 1lb 15oz. Peter fishing the River Frome was completed delighted with his catch taken on breadflake on 3lb line and size 12 hook.