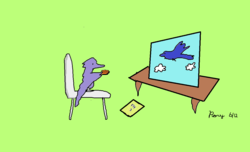 Using the same strategy for both sites didn't make sense.
Toronto, ON (PRWEB) August 24, 2012
Every new company needs to use social media, right? The question is, how to use it? Should you link your Twitter, Facebook, Linkedin and other accounts so everyone sees the same message, or is it worth making different missive for each?
New web startup Thinking Skills Club was sitting in the doldrums of Facebook, stuck at 37 likes after a one month campaign using Facebook ads. Meanwhile, its Twitter following was slowly rising as tweet after tweet connected with the interests of its audience of teachers and parents. Business advisors recommended linking the accounts, but that wasn't working. How to get over the hump?
The Thinking Skills Club website is a curriculum of online computer games that help build cognitive abilities in 6 areas: executive function, problem solving, memory, processing speed, social skills and attention. The site can be used by educators and after school clubs to provide a positive activity for kids that they'll like doing or by families looking for positive games for children to play at home. Since the games are from popular online sites, kids don't have to be forced to play. There were three audiences to get the message to: parents, educators and kids. Twitter was doing a good job at the first two, but what about the third?
Club founder Mitch Moldofsky first tried using Facebook's targeting criteria to reach the Twitter audience, but to little effect. The breakthrough came by changing the focus to the main users of Facebook, i.e., the kids themselves. Changing the criteria to Males 14-18 years of age interested in Gaming only caused an overnight sea change. The plateau of 37 Likes doubled overnight, and has been climbing steadily since, breaking the 200 mark just last week. Moldofsky changed his Facebook ad copy as well to appeal to kids: rather than a formal tone, it adopted a shorthand style more like the messages kids often send each other: "Games that can help with school? Two words: No. Brainer."
The posts have changed as well, focusing on stories about gamers and videos from YouTube such as Portals in Real Life, where two kids see what it would be like if a tool from one of their favorite games was real. "The Twitter audience, I found, was more about adults exchanging information, more intellectual," says Moldofsky, "Facebook, on the other hand, is where kids live. For my company, using the same strategy on both sites just didn't make sense."