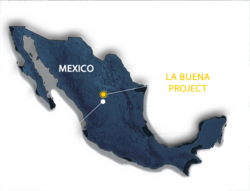 Vancouver, BC (PRWEB) August 22, 2012
Many of the world's top investors and analysts are seeing the best opportunity to buy gold stocks in years opening up right now.
It has been almost a year since the price of gold peaked at a new all-time high of over $1900. Over that time period the price of gold has corrected 15%, major gold miner shares are off 33%, and smaller gold miners and gold development company shares are off more than 50%.
The whole situation of gold prices holding up well and gold stocks falling hard has a lot of leading investors, analysts, and media seeing big opportunities in gold stocks.
Patrick Chidley, mining analyst for HSBC recently stated, "We think the whole mining sector is attractive right now. Although we're seeing gold prices come down off recent highs [but] at $1660, or $1650 an ounce, these gold companies can make decent money."
Bloomberg reported on August 8, 2012, "Gold stocks are a bargain when compared with the underlying commodities."
Finally, hedge fund manager John Paulson of Paulson & Company recently increased gold-focused holdings in anticipation of a rebound in gold prices and gold stocks. His firm recently announced that 44% its $21 billion in assets under management is now invest in gold and gold stocks.
If they're right, the gold sector may be on the verge of a major turnaround. And one newly formed U.S.-listed gold exploration and development company has targeted this high-potential gold sector opportunity with a strategic partnership that gives it a large potential stake in one early-stage gold and base metal exploration projects located in one of the most prolific gold-producing regions of the world.
Patriot Minefinders has formed a strategic joint venture with San Marco Resources, a mineral exploration group operating in Mexico. The joint venture agreement between the two gives Patriot a option to earn a 50% interest in one of the country'smost prospective gold and base metal regions.
The joint venture agreement gives Patriot a potential stake in a high-potential gold exploration project and gives Patriot Minefinders additional expertise and experience personnel within the region.
San Marco's flagship project is the La Buena project. It is located on one of the most lucrative gold and base metal trends in Central Mexico.
For example, the La Buena project is located 5.6 miles north of Goldcorp's Penasquito Mine. The Penasquito mine is new gold and base metal mine recently put into full production in the area which contains gold and silver that has current gross metal value of approximately $52 billion. There are numerous other gold and base metal discoveries around the area as well. (Full feature on the La Buena project and surrounding area here).
Patriot is in a much earlier stage of development than its extremely valuable neighbor though. And that's where the company sees the big opportunity, working hard now toensure it's well-positioned for a gold sector recovery.
To date, the La Buena project has seen both geophysical and geochemical work that has identified prospective targets on the property for drilling. The goal is to follow up on the identification of these target areas on the property known as the Julia Zone and the San Lucas Ridge Zone through drilling combined with continued reconnaissance work in other areas of the property to define further drill targets.
Patriot Minefinders has many winds at its back. The relatively small company has a high-potential gold and base metal target with early showings, it has and, if the top mining analysts and investors are correct, the renewed boom in gold stocks could help it significantly outperform.
Learn more about Patriot Minefinders at http://www.patriotminefinders.com.
Legal Disclaimer/Disclosure: A fee has been paid for the production and distribution of this Report. This document is not and should not be construed as an offer to sell or the solicitation of an offer to purchase or subscribe for any investment. No information in this article should be construed as individualized investment advice. A licensed financial advisor should be consulted prior to making any investment decision. Financial Press makes no guarantee, representation or warranty and accepts no responsibility or liability as to its accuracy or completeness. Expressions of opinion are those of the author's only and are subject to change without notice. Financial Press assumes no warranty, liability or guarantee for the current relevance, correctness or completeness of any information provided within this article and will not be held liable for the consequence of reliance upon any opinion or statement contained herein or any omission. Furthermore, we assume no liability for any direct or indirect loss or damage or, in particular, for lost profit, which you may incur as a result of the use and existence of the information, provided within this article.