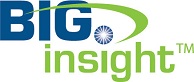 Starbucks Favor Obama, McDonald's go to Romney
Worthington, OH (PRWEB) August 22, 2012
Independent voters once again look to be the key to the presidential election and are evenly split with Mitt Romney at 36.7% and President Obama at 36.6%, according to a BIGinsight™ analysis of the August Monthly Consumer Survey (N=9426). However, 26.8% of swing voters remain undecided and are therefore poised to determine the outcome of a closely contested battle. How to find and influence these voters in today's fragmented market is important. So once again, a special "Coffee Cup Politics" analysis helps identify where to meet up with swing voters on the campaign trail.
Likely Independent Voters who are undecided are most likely to head to Starbucks for their morning cup of joe with 13.9% saying that's where they purchase coffee most often. McDonald's comes in at number two for the coffee shop of choice among this segment at 9.3%. But between the two java powerhouses, which one delivers which candidate?
Likely Independent Voters who go to Starbucks most often seem more inclined to cast a ballot for Obama. On the other hand, those who prefer the McDonalds' McCafe are more likely to vote for Romney.
If the Presidential Election were held today, who would you vote for?
LIKELY INDEPENDENT VOTERS*
Starbucks Coffee Drinkers**
Barack Obama 40.8%
Mitt Romney 32.2%
Undecided 27.0%
McDonald's Coffee Drinkers**
Barack Obama 34.8%
Mitt Romney 38.2%
Undecided 27.0%
Source: BIGinsight.com
*Likely Voters are defined as those who are somewhat/very likely to vote in the 2012 presidential election
**Fast Food Restaurant or Coffee Shop respondents purchase coffee at MOST OFTEN
It's interesting to note, however, that over a quarter of each voter group remains on the fence and historically unsure votes tend to end up in the challenger's tally.
As the presidential candidates grow weary on the campaign trail, they will likely look for a caffeine jolt of their own. When they meet undecided independent voters, their talking points should focus on the economy and jobs since this group is even more sensitive to these issues than likely voters. And it doesn't matter whether they wear red or blue—team colors don't sway this segment.
Five Things to Know About Likely Independent Voters Who Are Undecided Versus Likely Voters:
1. They have less confidence in the economy. 80.2% have little-to-no confidence in the chances for a strong economy vs. 69.1% of Likely Voters who say the same.
2. They have a more negative employment outlook. 31.2% say there will be more layoffs in the next six months vs. 27.7%.
3. They are more likely to be affected by unemployment. 26.6% either report they are concerned about being laid off, have a family member who was let go or know someone who has lost their job vs. 19.8%.
4. They are more likely to consider themselves in a tight spot when it comes to their personal finances. 37.0% say they are worse off financially than a year ago vs. 33.2%.
5. Overwhelming majority say they don't lean Republican or Democrat. 70% report that they don't tip towards either party.
For complimentary report including demos: CLICK HERE
About BIGinsight™
BIGinsight delivers customized timely market intelligence from various sources through its cloud-based technology-driven Integrated Solutions Platform. Solutions are delivered on multiple devices (PC/Tablet/Smartphone) though the InsightCenter™ tool using diverse information sources relevant to clients' business needs.
________________________________________
Contact:
Chrissy Wissinger
(614) 846-0146
chrissy(at)BIGinsight(dot)com