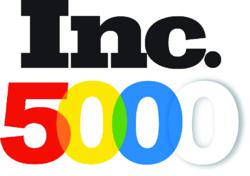 This is a great honor that reflects the hard work and efforts of our team and business partners. It is also a reflection of our customer's belief in our ability to stand out and provide unique value to their organizations.
Des Moines, IA (PRWEB) August 24, 2012
Inc. magazine today ranked IP Pathways No. 760 on its sixth annual Inc. 500|5000, an exclusive ranking of the nation's fastest-growing private companies. The list represents the most comprehensive look at the most important segment of the economy—America's independent entrepreneurs. Unified Payments tops this year's list. IP Pathways joins Yelp, yogurt maker Chobani, Giftcards.com, KIND and famed hatmaker Tilly's, among other prominent brands featured on this year's list.
President of IP Pathways, Joe Shields states, "This is a great honor that reflects the hard work and efforts of our team and business partners. It is also a reflection of our customer's belief in our ability to stand out and provide unique value to their organizations. IP Pathways was founded on the eve of rocky financial times in 2007 and without a solid understanding of the difficulties our customers faced we would not be here today. I want to personally thank our employees, partners and customers for everything that allowed us to achieve this ranking."
Wade Brower, Co-Founder, adds, "We are humbled by our ranking. We have an amazing team of employees who give maximum effort every day and have earned this recognition. When we started IP Pathways in late 2007, Joe and I had a vision of providing engineering excellence as it related to the data center. We feel we deliver an incredible customer experience every day and the cornerstone of that experience is access to data center engineering expertise that is unmatched in the marketplace. Thank you to our employees, customers and partners for your part in this success."
In a stagnant economic environment, median growth rate of 2012 Inc. 500|5000 companies remains an impressive 97 percent. The companies on this year's list report having created over 400,000 jobs in the past three years, and aggregate revenue among the honorees reached $299 billion.
Complete results of the Inc. 5000, including company profiles and an interactive database that can be sorted by industry, region, and other criteria, can be found at http://www.inc.com/5000.
"Now, more than ever, we depend on Inc. 500|5000 companies to spur innovation, provide jobs, and drive the economy forward. Growth companies, not large corporations, are where the action is," says Inc. Editor Eric Schurenberg.
CONTACT: Wade Brower, EVP Sales & Marketing, 816.423.8049, wbrower(at)ippathways(dot)com
METHODOLOGY
The 2012 Inc. 500|5000 is ranked according to percentage revenue growth when comparing 2008 to 2011. To qualify, companies must have been founded and generating revenue by March 31, 2008. They had to be U.S.-based, privately held, for profit, and independent—not subsidiaries or divisions of other companies—as of December 31, 2011. (Since then, a number of companies on the list have gone public or been acquired.) The minimum revenue required for 2008 is $100,000; the minimum for 2011 is $2 million. As always, Inc. reserves the right to decline applicants for subjective reasons. Companies on the Inc. 500 are featured in Inc.'s September issue. They represent the top tier of the Inc. 5000, which can be found at http://www.inc.com/500.
ABOUT INC.
Founded in 1979 and acquired in 2005 by Mansueto Ventures, Inc. is the only major brand dedicated exclusively to owners and managers of growing private companies, with the aim to deliver real solutions for today's innovative company builders. Total monthly audience reach for the brand has grown significantly from 2,000,000 in 2010 to over 6,000,000 today. For more information, visit http://www.inc.com.
ABOUT THE INC. 500|5000 CONFERENCE
Each year, Inc. and Inc.com celebrate the remarkable achievements of today's entrepreneurial superstars—the privately held small businesses that drive our economy. The Inc. 500|5000 Conference & Awards Ceremony brings together members of the Inc. community, both a new class of Inc. 500|5000 honorees and the list's alumni, for three days of powerful networking, inspired learning, and momentous celebration. Please join us October 3–5, 2012, at the JW Marriott Desert Ridge Resort & Spa in Phoenix, Arizona. For more information about the 2012 Inc. 500|5000 Conference & Awards Ceremony and to register, visit http://www.inc500conference.com or call 866.901.3205.
ABOUT IP PATHWAYS
IP Pathways, Leading the Data Center RevolutionSM, provides solutions that reduce complexity within your IT infrastructures by reducing data center footprints, consolidating data storage and management, simplifying virtualization and optimizing application performance & security. The company's goal is to have happy customers, happy manufacturing partners and happy employees. IP Pathways' strategy is to customize internal and hybrid cloud solutions to allow customers to leverage their existing IT infrastructure investments while increasing utilization of human capital & equipment.
IP Pathways lives in the data center and specializes in the following areas of the IT environment: Data Storage, Server & Desktop Virtualization, Core Networking, Servers & Unified Computing Systems and Application Performance & Security.
IP Pathways represents leading Tier 1 manufacturers of IT hardware and software such as VMware, NetApp and Cisco and focuses on FlexPod™ for VMware cloud infrastructures and is a leading expert in VMware server and desktop virtualization solutions.
These are the core values that IP Pathways lives each day:
1. Do Whatever It Takes For The Customer
2. Be An Engineering Driven Organization
3. Associate With & Represent Only Best-In-Breed Technology Hardware & Software Solutions
4. Be A Leader In Technology Thought and Innovation
5. Become The Technical Expert In Whatever We Do
6. Embrace Face-to-Face Communication With Our Customers, Co-Workers and Vendors
7. Be Creative and Open-Minded
8. Be Passionate and Determined
9. Get In Over Your Head and Love Every Minute Of It
10. Build A Positive Team and Family Spirit
For more information call 515.422.9300 or visit http://www.ippathways.com.
ABOUT IVA
Imagine Virtually Anything is a program combing the strengths of Cisco, NetApp and VMware to offer virtualized dynamic data centers. This shared virtualized data vision is built on a flexible, cost-effective, high-performance framework that provides high-availability, secure multi-tenancy and simplified management with integrated support.
To learn more about the Cisco, NetApp, VMware alliance visit, http://www.imaginevirtuallyanything.com/us.