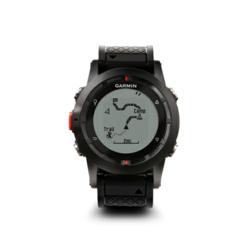 we felt it was necessary to publish a blog that goes over frequently asked questions and issues to help remove some of the
mystery from the selection process
Bozeman, MT (PRWEB) August 23, 2012
The Heart Rate Watch Company blog has just released a post entitled "How To Properly Select A GPS Watch" and it is now posted to their blog at blog.heartratewatchcompany.com.
"After years of interaction with customers on GPS watch selection we felt it was necessary to publish a blog that goes over frequently asked questions and issues to help remove some of the
mystery from the selection process," says Rusty Squire, President of the Heart Rate Watch Company. He adds, "So many people get confused in certain areas and often end up purchasing the wrong watch if left to their own devices, which is why we always recommend calling the experts at 866-586-7129."
The article covers looking at sports priorities, measurement requirements, feature differences that impact decision making, the type of training software used and compatibility, the actual device size (which is important especially for women), battery life and other considerations buyers need to be equipped with during the selection process.
Many of the newer GPS watches like the Garmin fenix or Suunto Ambit have a lot going on. "It is important for buyers to understand the details of the selection process when considering such products," says Squire.
"While most of our blog articles, and every other bloggers, generally just analyze products we feel it is important to give users good decision making tools and books on how to properly use these devices," says Squire. He adds, "I wrote a 21 page book last year on how to successfully use a heart rate monitor and I am writing a second book right now on interval and strength training to help give our customers the real tools that it takes to succeed."
The Heart Rate Watch Company offers a national toll-free consultation line to help users decide what products are right for their needs. The number is 866-586-7129.