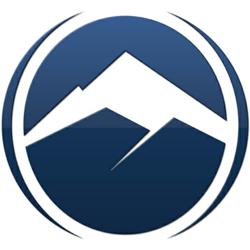 We're excited to be the first in the registered agent & legal service industry to offer the 'name your price' solution
Spokane, WA (PRWEB) August 23, 2012
Many highly successful companies have built their online presence around the 'name your price' business model that has shown to be highly accepted by consumers – it allows them to be in the driver's seat.
The registered agent service industry is very competitive on pricing, however, no one in the industry seems to be using the above mentioned sales method…until now. Northwest Registered Agent, LLC is now offering this option to its clients. This could be a smart move for them as they try to avoid competing with cheaper services.
How It Works:
Consumers will be allowed to input the price they would like to pay for the registered agent service in the signup page, and if Northwest can justify the amount they will accept the offer. The customer will then receive an email confirmation of acceptance and a link to log into their online account where they will find everything they'll need from their registered agent. Northwest averages less than a half-hour to respond to customer offers. If a customer does not want to wait they can sign up on the normal signup page and pay the usual $125. If in the event an offer is turned down, Northwest will respond with a counter offer in due time. The consumer is also able to resubmit another offer, if desired.
About Northwest Registered Agent, LLC:
Northwest Registered Agent, LLC was founded in 1998 to provide registered agent and business filing services to companies across the U.S. From the first national registered agent to provide monthly registered agent service payment options to being the first registered agent to provide a 'name your price' plan, Northwest Registered Agent, LLC is pushing to stay at the front of the industry with creative ways for potential clients to hire a registered agent.
If you'd like more information about this topic, or to schedule an interview with Northwest Registered Agent, LLC, please call 509-768-2249 or email us at: sales(at)northwestregisteredagent(dot)com