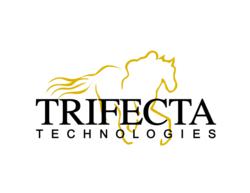 Our inclusion on the Inc. 500|5000 list is a direct result of the hard work by our team here at Trifecta as well as the loyalty of our customers.
Allentown, PA and New York, NY (PRWEB) August 23, 2012
Trifecta Technologies has been named to the 2012 Inc. 500|5000 list of the fastest-growing private companies in America. This achievement puts Trifecta in rarified company, considering that there are nearly 7 million private, employer-based companies in the U.S.A. The elite group has, over the years, included companies such as Microsoft and Oracle.
At #2103 on the list, Trifecta has grown 124% in revenue over the last 3 years. Trifecta Technologies' Industry Rank according to Inc. 500|5000 is #157 – another truly commendable accomplishment for this small, privately-owned business based in Allentown, PA. The listing can be seen online on the Inc. 500|5000 website.
"Our inclusion on the Inc. 500|5000 list is a direct result of the dedication of our team here at Trifecta, as well as the loyalty of our customers," said Doug Pelletier, founder and president of Trifecta Technologies. "We're very proud to receive this outstanding recognition as we've worked hard to continually improve our services as we grow our business, and our efforts have paid off."
The 2012 Inc. 500|5000, unveiled in the September issue of Inc. is the most competitive crop in the list's history. To make the cut, companies had to have achieved a staggering minimum of 770% in sales growth. The Inc. 500|5000's aggregate revenue is $15.7 billion, with a median three-year growth of 1,431 percent. The companies on this year's Inc. 500|5000 employ more than 48,000 people and generated over 40,000 jobs in the past three years. Complete results of the Inc. 500|5000, including company profiles and an interactive database that can be sorted by industry, region, and other criteria, can be found at http://www.inc.com/500.
"Now, more than ever, we depend on Inc. 500|5000 companies to spur innovation, provide jobs, and drive the economy forward. Growth companies, not large corporations, are where the action is," says Inc. magazine Editor Eric Schurenberg.
About Inc.
Founded in 1979 and acquired in 2005 by Mansueto Ventures, Inc. is the only major brand dedicated exclusively to owners and managers of growing private companies, with the aim to deliver real solutions for today's innovative company builders. Total monthly audience reach for the brand has grown significantly from 2,000,000 in 2010 to over 6,000,000 today. For more information, visit http://www.inc.com.
About Trifecta Technologies
Now in its third decade, Trifecta Technologies develops innovative, high-value web-based business solutions; eCommerce solutions, Salesforce Platform apps, custom web apps and mobile apps. Trifecta is an IBM Premier Business Partner and Salesforce.com Silver Cloud Alliance Partner, with a rich history of helping clients achieve successful outcomes. Trifecta is headquartered in Allentown, PA with development centers in Toronto, Ontario and Visakhapatnam, India.
To learn more, visit trifecta.com.
Contact:
Trifecta Technologies
Michael Corr
Ph: 610-530-2834
Director of Marketing