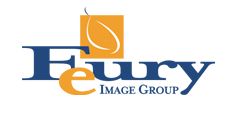 Feury Image Group's uniform solution was designed to provide the utility with the quick response, competitive pricing and quality service they needed.
New Haven, CT (PRWEB) August 29, 2012
Feury Image Group's Custom Uniform Division has been selected to provide uniforms for employees of the South Central Connecticut Regional Water Authority (SCCRWA).
Brain Feury, President of Feury Image Group, said, "We are very pleased to be continuing our relationship with the SCCRWA. Our uniform solution for the utility provides quick response, competitive pricing and quality service, and their employees can deal directly with our office in New Haven."
Feury Custom has provided uniforms to the SCCRWA for each of the past seven years.
Feury Custom, a division of Feury Image Group, is a leading supplier of custom uniforms, uniform programs, and promotional and brand wearables. The Feury Custom brand includes Work Hard Dress Right (WorkHardDressRight.com), New England's largest uniform and apparel distributor, and FeurySafety.com, a provider of workplace safety apparel for workers in the chemical, oil, gas, mining, petrochemical and electric industries.
Founded in 1995, Feury Image Group (feuryimagegroup.com) is a premier provider of marketing services, branding and corporate identity, headquartered in Newark, NJ with offices in New Haven, CT.; Atlanta, GA.; and Boston, MA. Feury Image Group also includes Feury Motion, offering photography, film production, post production services; and Feury Ink, providing offset, digital and large format printing capabilities.
The South Central Connecticut Regional Water Authority (http://www.rwater.com) is a non-profit public corporation with oversight of more than 27,000-acres of land, providing a wide array of recreational opportunities and water-related services. The authority supplies an average of 52 million gallons of water a day to a population of nearly 500,000 to all or portions of Ansonia, Bethany, Branford, Cheshire, Derby, East Haven, Hamden, Milford, New Haven, North Branford, North Haven, Orange, Seymour, West Haven and Woodbridge.