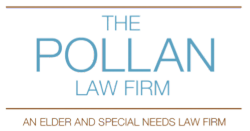 As attorneys and advocates, we always need to ask, 'Am I protecting my client's interests?'
Atlanta, Georgia (PRWEB) August 24, 2012
On September 19, Georgia attorney David Pollan of The Pollan Law Firm is hosting a one-day seminar at the State Bar of Georgia for trial attorneys, probate judges, and corporate fiduciaries titled "After The Case Settles: What You MUST Know About Your Client's Government Benefits."
Clients who have been catastrophically injured are often dependent on some form of means-tested government benefit like SSI/Medicaid for their income maintenance and healthcare needs. If these benefits are not protected, a settlement can be unnecessarily depleted.
Without proper planning, a personal injury or medical malpractice settlement will cause disabled clients to lose those benefits they depend on for their medical care needs, including in-home skilled nursing care, therapies, and personal support services.
David Paul Pollan, Esq., nationally-recognized advocate for both the elder and disability communities for more than 20 years, brings together his network of leading experts to provide trial attorneys, probate judges, and corporate fiduciaries with the knowledge they need to ensure that both a client's settlement and his or her precious government benefits are not only protected – but maximized.
"I look forward to sharing our team's combined expertise in navigating the complex rules, regulations, and policies, both federal and state, that impact our vulnerable client population. As attorneys and advocates, we always need to ask, 'Am I protecting my client's interests?' " says Pollan.
Policy makers from the Georgia Department of Community Health, principals from the Garretson Resolution Group, Legacy Trust Advisors, and Forge Consulting will present on Medicaid and Medicare subrogation, government auditing of special needs trusts, structured settlements, and trust administration. Hunter Ramseur, M.Ed., LPC, CDMS, ATP, of Assistive Technologies Consulting and LuRae Ahrendt, RN, CRRN, CCN, CLCP, of Ahrendt Rehabilitation, Inc. also bring their unique professional experience in the areas of assistive technology and life-care planning and healthcare advocacy.
To register for the event call 678-510-1358 or visit http://www.pollanlawfirm.com.
About the seminar:
When: September 19, 2012, 8:30 a.m. – 4:30 p.m.
Where: State Bar of Georgia (Atlanta), Conference Room A, 104 Marietta Street, Atlanta, Georgia 30303, 404.527.8700
Schedule:
8:30 – 9:00 AM - Registration
9:10-10:10 AM - Keynote address: What Happens After the Case Settles – Hunter Ramseur, M.Ed., LPC, CDMS, ATP Assistive Technology Consulting, LLC
10:15 – 11:00 AM - Aged, Blind and Disabled (ABD) Medicaid/Classes of Assistance, Family Medicaid, Medicaid Waivers and Eligibility Requirements – David Paul Pollan, Esq.,The Pollan Law Firm
11:05 – 11:50 AM - Medical Malpractice, Personal Injury, and Divorce Settlements and their Impact on Medicaid and Means-Tested Benefits' Eligibility – David Paul Pollan, Esq.
11:45 AM–12:30 PM - Liability Medicare Set-Asides (LMSA's): The Issue That Won't Go Away – John Cattie, Esq.
12:35 – 1:30 PM - Lunch
1:35 – 2:20 PM - What Are Structured Settlements and When Would They Be Appropriate? – Rob Davis, Forge Consulting
2:35 – 3:10 PM - Audits of Special Needs Trust Documents and Special Needs Trust Accountings – William T. Overman, Esq., Director of the Trust Review and Accounting Project, Georgia Department of Community Health
3:15 – 4:45 PM - Panel Discussion: Special Needs Trusts; Administration and Georgia Medicaid Administration Compliance – David Paul Pollan, Esq., Jo-Ann Taylor of Legacy Trust Advisors, William T. Overman, Esq., LuRae Ahrendt, RN, CRRN, CCN, CLCP, of Ahrendt Rehabilitation, Inc..
Rate: $350 per person
About David Paul Pollan, The Pollan Law Firm:
David Paul Pollan, Esq., has been practicing for more than 20 years, exclusively in the areas of aging and special needs/disability law. Elder and disability advocacy defines David's practice, and his work is informed by a commitment to furthering the legal community's understanding of the complex issues surrounding settlements and vulnerable clients' access to government benefits. He frequently publishes and presents on topics relating to settlement protection, access to and protection of needs-based government benefits, special needs planning and appropriate use of trusts, and surrogate decision-making.
David served the elder and disabled communities through his work with AARP, Atlanta Regional Committee Aging Services Board, the Senior Citizens' Law Project, the Elder Law Committee of the State Bar of Georgia, Georgia Community Trust, and Weinstein Hospice. He is a member of the Georgia ElderCare Network, a statewide alliance of professionals assisting Georgia families with issues of aging. David Paul Pollan maintains a peer-rating of AV preeminent, Martindale-Hubbell.