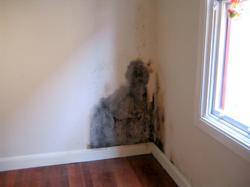 ...to prevent waste of financial resources, Molderizer advised mold sufferers to battle spores with its non-toxic mold killers.
Minneapolis, MN (PRWEB) August 29, 2012
There are several factors that can increase or decrease a mold removal cost. Among those major factors is the product choice. So to prevent waste of financial resources, Molderizer advised mold sufferers to battle spores with its non-toxic mold killers.
Grab a Sample of Molderizer's Non-Toxic Mold Remediation Products
Mold growth brings in numerous problems. Its presence poses several health risks. Not to mention, it can also make items and surfaces unsightly and weak. And because of those negative effects, it is just right to get mold infestation treated.
For a hassle-free way to get rid of the spores, the best that any mold sufferer can do is to hire a professional to clear the infestation. The problem is that it costs big and can strain a person's home maintenance budget. Nonetheless, with its mold remediation products, Molderizer said that one can do the treatment by himself or herself and save big.
According to the company, its mold solutions are the best that anyone can get as mold removal help. That's because they are effective, safe and inexpensive, it said.
Discover Why Molderizer and Safe Shield Are the Best Mold Remediation Products
Unlike most of the cleaning solutions, the company explained that its mold remediation products are made with natural ingredients. Hence, they are non-toxic. Nonetheless, it cleared that just because they are safe products does not mean that they are soft on mold. With intensive studies and various testing, it assured the public that they are also effective.
With the use of its mold remediation products called Molderizer and Safe Shield, the company asserted that mold sufferers can also save big. And it gave three reasons why that is. First, it's because the products offer a less-expensive mold removal solution than hiring mold professionals, it said. Second, it's because the solutions are effective in eliminating spores and preventing them from growing back. That basically prevents the need to repeat the treatment several times over. And last but not the least, because the product is safe, it prevents unnecessary medical expenses that chemical-based products could otherwise bring.
Additionally, given that the solutions are safe, it follows that they can be used on almost all items or surfaces. And that, the company said, spares property owners from buying different mold products for different materials thus offering them more savings.
However, Molderizer understands the doubt consumers always have with new products. But it is determined to prove its claims so it decided to give out complementary samples of its Molderizer and Safe Shield. And just to celebrate the invention of the solutions, the company is also offering the products with free shipping. And that means bigger savings.
Save Big in Mold Treatment. Get Molderizer and Safe Shield Today