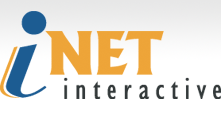 iNET Interactive on Inc. 5000 Fastest Growing Company
List for Fifth Consecutive Year
West Chester, OH (PRWEB) August 23, 2012
For the fifth consecutive year, iNET Interactive, a web-centric media company serving special interest communities, has been named one of the nation's fastest growing private companies. In the recently released 2012 Inc. 5000 list, iNET Interactive ranks among the top 5000 fastest growing companies in the United States and among the top 30 fastest growing in the media industry.
"It's a distinct honor to be recognized for our growth for the 5th straight year," stated Troy Augustine, President and CEO of iNET Interactive. "Thank you to our customers, our partners and our employees for making it possible."
"As an Inc. 5000 honoree, iNET Interactive now shares a pedigree with Intuit, Zappos, Under Armour, Microsoft, Jamba Juice, Timberland, Clif Bar, Pandora, Oracle and other notable alumni," stated Eric Schurenberg Editor in Chief of INC. Magazine in his congratulatory letter, "To rank among the 2012 Inc. 5000, your company had to thrive through three of the toughest years this economy has seen in living memory. "
The 2012 Inc. 5000 list measures revenue growth from 2008-2011. To qualify, companies must be U.S. based, privately held, for profit, independent – not subsidiaries or division of other companies, have generated revenue by March 31, 2008, and have had at least $2 million in revenue in 2011.
About NET Interactive
Founded in 2002, iNET Interactive (http://www.iNETinteractive.com) is a web-centric media company serving special interest communities through prominent online properties, events, and publications. Its media properties incorporate user-contributed ratings, reviews, and discussion augmented with professionally-produced content.