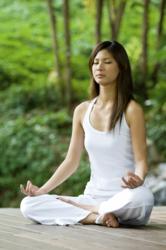 PCOS symptoms include hormonal acne, which may be helped with Bio-Available Inositol Complete
Pacific Palisades, CA (PRWEB) August 24, 2012
Polycystic Ovarian Syndrome or PCOS is common in women. In fact, one in ten women suffers from this syndrome. Symptoms include: androgen virilization (having "male" type issues such as excess hair or balding), irregular menstruation, anxiety, hormonal acne, and obesity. PCOS is also one of the leading causes of infertility.
There are several possible causes of PCOS, and one of the theories is that there's unhealthy insulin functioning, specifically in the ovaries. When insulin in the ovaries is imbalanced, there can be an increase in androgen production, leading to many of the symptoms mentioned above.
Longevity Herbs now offers a new product that may help support regular menstruation. It is called "Bio-Available Inositol complete" and it is intended to support cellular functioning in the ovaries and may alleviate PCOS symptoms. Again, one of the main issues for women with PCOS is hormonal acne and this supplement could help with clearing up the skin. Also, studies have shown that Inositol is most effective when used in conjunction with a healthy lifestyle, exercise, balanced diet, and omega 3 supplements.
For more information on Bio-Available Inositol Complete or other alternative techniques such as changes in diet which may help with PCOS, please visit our website or call (888) 245-0718.
Be sure to use the following code to save $5 at checkout when purchasing supplements: SAVE5!