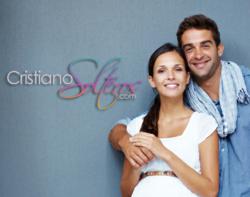 ...many are signing up for Latin dating sites.
Torrance, California (PRWEB) August 23, 2012
Online dating has grown substantially in popularity over the last few years, especially within the Latin community. As more Spanish-speaking people take to the Internet, many are signing up for Latin dating sites.
According to the U.S. Census, Hispanics are the fastest-growing minority group in the United States and will constitute 30 percent of the nation's population by 2050. Just as the Hispanic population grows, so does Hispanic demand and use of internet services. The number of Spanish-speaking people acquiring Internet service actually outpaces the world average. As of late 2011, there were more than 230 million Latin internet users.
Hispanics Internet users are not only visiting popular sites like Google, Twitter and Facebook, but following suit with the rest of the online world and joining dating sites in mass quantities.
Maggie Danhieux, company representative for leading Latin dating site CristianoSolteros.com has noticed a tremendous growth in membership among Latin singles: "We are not surprised by these statistics as we've seen a steady increase in membership ever since we launched CristianoSolteros.com back in 2001," said Danhieux. "Within the last couple of years, however, we've seen a significant spurt of growth. In fact, membership on our site grew well over 20% since the launch of our new software just a little over a month ago."
About CristianoSolteros.com
Part of a leading Christian dating network established in 1997, CristianoSolteros.com is unique in its approach: all of its members are committed to seeking out long-term, faithful relationships. Unlike most dating sites, dating services within the network do not allow casual dating. The sites of this Christian online dating community have gained great popularity and are frequented by Christians from all over the world. An approved member of the BBB online Reliability Program, Christian Singles Commitments Corp is committed to providing safe and secure online dating.