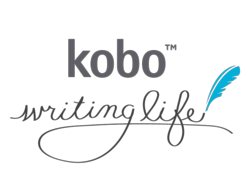 Our team went to great lengths to ensure Kobo Writing Life would be an intuitive, writer-focused solution adding value to the self-publishing industry, and we're thrilled with the result, said Michael Tamblyn, EVP of Content & Merchandising, Kobo.
Toronto, ON (PRWEB) August 23, 2012
Kobo Inc., a global leader in eReading, today announced that authors registered for its Kobo Writing Life self-publishing portal will earn an additional 10 percent on the sale of applicable titles this fall.
The 10 percent promotion will be available to registered Kobo Writing Life authors and will be applied to the sale of their eligible titles starting on September 1st at 12:00 a.m. EST and ending on November 30th at 11:59 p.m. EST. Users who are already signed up will automatically have the 10 percent applied to their accounts.
Since Kobo Writing Life's official launch, the portal has seen a 700 percent increase in sales for its self-published titles. Within the first month, authors from 73 countries have published titles across ten languages, including English, German, Spanish, French, and Italian. There's an eBook to suit every reader's taste, with titles available across all popular genres, including Sci-Fi, Fantasy, Romance, Horror, and Thrillers.
"Our team went to great lengths to ensure Kobo Writing Life would be an intuitive, writer-focused solution adding value to the self-publishing industry, and we're thrilled with the result," said Michael Tamblyn, EVP of Content & Merchandising, Kobo. "From great royalty payouts to the comprehensive reporting dashboard, writers are very happy with how easy the platform is to use. We've had an overwhelmingly positive response from authors, and we're excited to offer them this great promotion for the fall."
Through Kobo's international reach, notable authors such as Bella Andre have experienced success with audiences across the globe with translated titles available in French, Spanish, Italian, and German. What's more, Andre currently has a number of eBooks among Kobo's top-25 bestselling contemporary romance novels.
"Kobo's Writing Life platform has made publishing my books around the world extremely efficient and easy," said Bella Andre, Kobo and New York Times bestselling author. "Everyone at Kobo really understands what authors want—and need—in a self-publishing portal. Being able to see real-time stats on how my titles are performing internationally helps me make better marketing decisions on how I localize my pricing and promotions in each region."
Another success among Kobo's top-selling independent authors is Hugh Howey. Howey published his popular Sci-Fi omnibus Wool on Kobo Writing Life the first day it launched, and is consistently within the top 10 on Kobo's Science Fiction bestseller list for North America.
"When I uploaded my first book to Kobo, it felt like their design team had read my mind. Finally, a self-publishing platform that simplifies the process and even makes it look beautiful. My first book was up and available within hours, and the sales feedback is second to none. I can not only see which books are selling, I can see where they are selling. The user interface is just as smooth," said Hugh Howey, bestselling author of Wool. "I take my Kobo Touch with me everywhere, and the website for discovering new reads matches anything else I've seen. I've had readers get in touch from all over the world asking me where they can get DRM-free ePub copies of my books. I finally have an answer: Kobo. Count me as a fan, both as a writer and as a reader."
Both Andre and Howey are experiencing great success as independent writers, and have works at the top of the Kobo Writing Life Bestsellers list. Check out their titles as well as other eBooks by notable self-published authors.
More About Kobo Writing Life
At no cost to the author, Kobo Writing Life titles are published easily using a revolutionary self-service portal; the submission process takes mere minutes, with books published within 24 to 72 hours. The platform publishes content as ePub files, but assists with the conversion of Word, Open Office, and mobi documents. Kobo Writing Life is designed to put the power of all aspects of publishing in the hands of the writers to help maximize sales.
Unlike competitive self-publishing tools, Kobo allows authors to set their book price to "FREE" at any time without restrictive exclusive agreements. In addition, eBooks can be made available to Kobo's entire network of 9-million registered readers in over 190 countries.
This promotion is a significant advantage for Kobo authors, who already enjoy 10 percent higher royalties compared to what competitive self-publishing tools offer on sales in many growing international markets.
The Kobo Writing Life portal is currently available in English, with additional languages and country-specific support to be added in the coming year. To sign up for Kobo Writing Life, please visit http://www.kobo.com/writinglife and check out the tutorial videos and FAQ.
About Kobo Inc.
Kobo Inc. is one of the world's fastest-growing eReading services offering millions of eBooks, magazines and newspapers. Believing that consumers should have the freedom to read any book on any device, Kobo has built an open-standards platform to provide consumers with a choice when reading. Inspired by a "Read Freely" philosophy and a passion for innovation, Kobo has expanded to over 190 countries, where millions of consumers have access to localized eBook catalogues and award-winning eReaders, like the Kobo Touch. With top-ranked eReading applications for Apple, BlackBerry, Android, and Windows products, Kobo allows consumers to make eReading social through Facebook Timeline and Reading Life, an industry-first social experience that lets users earn awards for time spent reading and encourage others to join in. Headquartered in Toronto and owned by Tokyo-based Rakuten, Kobo eReaders can be found in major retail chains across the globe.
For more information, visit http://www.kobo.com.