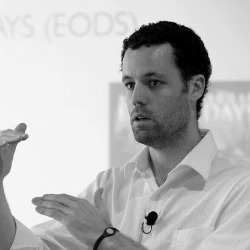 Just because you can, doesn't mean you should.
-Dom Goucher
Melbourne, Australia (PRWEB) August 23, 2012
Pete Williams is in Florida again for the relaunch of his latest project, Profit Hacks. In this latest edition of the marketing podcast PreneurCast, he chats with Dom Goucher about the importance of clarity and context when it comes to deciding what areas of business an owner should focus on and what tasks he should let other people do for him.
"Just because you can, doesn't mean you should," says Goucher. He stresses that some people find it hard to let go. They get caught in the trap of starting a business about something they are already skilled at and they just carry on. He warns that business owners cannot afford to stay on this path if they want to grow their business.
"Focus on the sales and marketing. That's what drives a business," adds Williams. He then explains the importance of differentiating tasks that are core from those that are purely mechanic, and what to do with these mechanical tasks that are still essential to the business.
Listen to the entire episode and download the transcript by visiting: http://www.preneurmedia.tv/preneurcast/preneurcast-068-getting-things-done-but-not-doing-them-yourself/.
PreneurCast is a marketing podcast for entrepreneurs created by author and serial entrepreneur Pete Williams and digital media producer Dom Goucher. It is where they discuss entrepreneurship, business, internet marketing and productivity (with a fair smattering of software and gadgets too). PreneurCast debuted on iTunes' New & Noteworthy, and has consistently been featured in the business category's What's Hot and Top Podcasts sections around the globe.