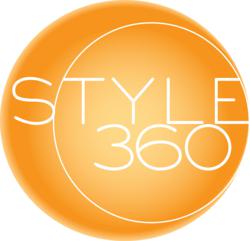 "We're thrilled to host the second installment of STYLE360 for 2012 with an ever-present focus on innovative industry fashion shows fused with high-energy entertainment and fashion-fan access".
Beverly Hills, CA (PRWEB) August 23, 2012
A-List Communications is pleased to announce STYLE360's ninth-annual New York Fashion Week showcase showing Spring/Summer 2013 Collections. Over the years, the program has been home to dozens of fashion shows and events, welcoming Costello Tagliapietra, Zaldie, Malan Breton, Nikki Lund and Richie Sambora's WTB Clothing, Patricia Fields, Pete Wentz's Clandestine Industries, Rodarte, as well as philanthropic events such as the Susan G. Komen Pink Dress Collection.
This season, STYLE360 will again position itself as a leading fashion stage of New York Fashion Week by hosting a selection of high-profile fashion shows and see-and-be-seen parties occurring September 10 – 12, 2012. All fashion shows are staged each season at the Metropolitan Pavilion South Hall in Chelsea and official after parties at Meatpacking district hot spot, Kiss & Fly.
"We're thrilled to host the second installment of STYLE360 for 2012 with an ever-present focus on innovative industry fashion shows fused with high-energy entertainment and fashion-fan access. Our goal is to be a highlight of New York Fashion Week this season and every season," states Executive Producer, David Manning, President of A-List Communications.
STYLE360's event schedule will open with MTV smash hit Jersey Shore star Samantha "Sammi Sweetheart" Giancola presenting her new Sammi Sweetheart Collection for SXE Fitness, taking place on Monday, September 10th at 1pm. STYLE360 welcomes the return of Abbey Dawn by Avril Lavigne presented by Inglot Cosmetics at 6pm. Avril Lavigne will be presenting the Spring Collection in her high-energy format with a special guest appearance by the youngest Keeping Up with the Kardashians star, Kylie Jenner who will be walking in the show. Following the Abbey Dawn show will be Real Housewives of Orange County Reality Star, Gretchen Rossi's fashion presentation and preview party for her Gretchen Christine Collection, held at STYLE360's official night club venue, Kiss &Fly.
Day two of STYLE360's fashion schedule will jumpstart with a debut show by Bonkuk Koo and presented by STOLI®. The show is a unique collection of designs all inspired by the innovative vodka flavors of Stolichnaya Vodka and which the final designs were chosen by ELLE Magazine readers across the country. Celebrity Stylist turned Fashion Designer, Shateria Moragne-EL, most known for her consulting work for some of today's top fashion magazines including Lucky and ELLE, will debut her first collection, Front Row at 3pm with an opening performance from Platinum recording artist JoJo. Celebrity styling guru, Misa Hylton will serve as creative director for the exclusive presentation. Confirmed guests include super model-socialite Jessica White. STYLE360 is also playing host to the first-ever video game related fashion show when former Olympic Figure Skater turned fashion designer, Michael Kuluva of Tumbler and Tipsy showcases an assortment of looks designed and exclusively inspired by the #1 dance game franchise, Just Dance. The Just Dance Fashion Show by Tumbler and Tipsy will also include a featured runway appearance by Kendall Jenner and other surprise celebrity guests. Throughout the three days of shows, guests in attendance will be able to test their dancing skills to some of the biggest songs in pop culture at a lounge dedicated to the game.
The final show day, September 12th, will begin with the BlacMéra Collection followed by the highly manicured runway collection from celebrity personality, Daisy Fuentes, presenting her top selling Daisy Fuentes Collection, available exclusively at Kohl's and Kohls.com. STYLE360 will close with a special "buy-now, wear-now" finale fashion show from BOY MEETS GIRL® by Stacy Igel & Lockerz. Inspired by the relationship and artistry of Joan Baez and Bob Dylan, the "Forever Young" runway will also be live-streamed, featuring a live performance by Wyclef Jean and new comers, Cris Cab & Jarina De Marco. A closing after party will follow at Kiss & Fly Night Club, hosted by Stacy Igel, Wyclef Jean & Cris Cab amongst other celebrity guests.
For more information on this season's designers, to get inside access, view runway trends, special promotional offers, and watch behind the scenes celebrity interviews as well as live streaming from the runway, please visit ELLE.com/STYLE360.
All fashion shows will be styled by pro-styling teams from Inglot (http://www.inglot.com), the official cosmetic partner for STYLE360, and Salon Grafix (http://www.salongrafix.com) as the official hair partner. Be. Winery (http://www.bewinery.com) will be the official wine sponsor of STYLE360 and all after parties as will official liquor partner, Stolichnaya® Premium vodka who will be presenting their latest flavor innovation, Stoli® Salted Karamel (http://www.stoli.com), and JAVA MONSTER (http://www.monsterenergy.com) who'll be keeping fashion attendees energized. Beck's will join us as the official beer sponsor of Style360. Additionally, official sponsors thinkThin® (http://www.thinkproducts.com) will be offering delicious, nutritious, high quality products front and backstage. UbiSoft (http://www.ubisoftgroup.com) will bring us fun with their new game Just Dance 4. As the official headphone sponsor, Monster (http://www.monsterproducts.com) will host a listening lounge full of its industry-leading, fashion-forward premium headphones for every lifestyle. Official Hotel Partner, Dream Downtown Hotel (http://www.dreamdowntown.com) will be offering luxury accommodations to STYLE360's celebrity guests and photo and promotional support will be provided by longtime affiliate partner ELLE Magazine and newspaper partner, the New York Post.
All fashion shows will take place at the Metropolitan Pavilion South located at 125 West 18th Street. Kiss & Fly Nightclub will serve as the official nightclub sponsor for all after parties.