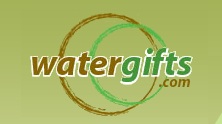 Successful study has just as much to do with your environment as it does [with access to office tools and materials]
San Diego, CA (PRWEB) August 24, 2012
Watergifts.com is hosting a sale through August 31 in honor of "back to school" week, inviting students and professionals to introduce a handcrafted water fountain into their learning and work environments. Indoor water fountains have been proven to help focus the mind while relaxing the body, culminating in a more alert mental state for people seeking to optimize their study. The fountains include hand-cut stone and copper displays for the floor, wall, tabletop, and outdoors; ranging from classic to modern designs supplied by an online retailer known for its individualized service and broad selection.
Each Watergifts fountain can be reviewed with high-definition images, detailed descriptions, and specifications online at http://www.watergifts.com/. The parent company, LTDOnlineStores.com, provides such product views for its whole family of sites, as well as a direct customer service line and a San Diego showroom that houses luxury home, garden, office, and children products.
"During back-to-school season, people typically only think about new clothes, books, binders, pens, things like that," says Watergifts.com representative Mike Bowman. "But this is also a time when business professionals are assessing their office environment and new college students are decorating their dorm rooms. Successful study has just as much to do with your environment as it does these other materials."
One of the most popular back-to-school fountain varieties is the tabletop fountain selection, ranging from about one to three feet high. These fit neatly onto corner tables, bookshelves, and desks, where they can discretely compliment a study environment even in small spaces. Larger and elaborate fountains include grandiose wall fountains that make a striking business impression. These and other fountains create a soothing white noise, which can minimize the impact of distractions like conversation and activity from coworkers and roommates. This introduction of white noise is key in the water fountain's contribution to a tranquil environment.
"Indoor water fountains are a great tool that's accessible to everyone. We meet a lot of people who use them for interior design, but they are often overlooked as a compliment to studying," says Bowman. "We wish new and returning students and professionals alike the best of luck as they begin a new academic year."
The back-to-school sale is organized into categories of fountain by type, size, shape, and materials. The site http://www.watergifts.com also offers informational articles on fountain upkeep and benefits.
About Watergifts.com
WaterGifts.com carries a full line of beautiful Water Wonders and Adagio hand-crafted waterfalls, with all displayed fountains currently in-stock. The site is searchable and categorized by fountain type, size, materials, and price--ranging from small and elegant table top fountains, to indoor wall fountains that cover an entire wall. Materials include natural cut stone like slate and marble, as well as more contemporary glass styles. Customer support and informational articles help customers to personalize their fountain selection.
For more information, contact (888) 931-4443 or info(at)watergifts(dot)com.