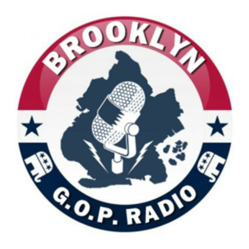 What is really uniting the party is that Mitt Romney is talking about the right things. He's talking about the economy, he's got a great running mate in Paul Ryan
Brooklyn, NY (PRWEB) August 23, 2012
New York Attorney Robert Howe - host of the weekly online radio show Howe's New York - welcomed Brooklyn GOP Radio's Gene Berardelli to the show last week to preview the upcoming Republican National Convention (RNC) in Tampa, Fl August 27-30.
The 2012 RocketLawyer.com Attorney of the Year, Robert Howe's show often deals with real estate topics, small business, and local events in Brooklyn, NY but also has welcomed area politicians to the program such as New York State Senator Martin Golden, New York City Councilman Vincent Gentile, and Assemblywoman Nicole Malliotakis.
Brooklyn GOP Radio - featuring hosts Gene Berardelli and Russell Gallo airs on BlogTalkRadio and when asked about the whereabouts of his co-host, Gene Berardelli had this to say:
"Russell Gallo is running for State Assembly in southern Brooklyn in a race that is very winnable."
When both agreed that the Republican Party was seeming to be very united approaching the Convention the Brooklyn GOP Radio Founder offered a theory.
"What is really uniting the party is that Mitt Romney is talking about the right things. He's talking about the economy...he's got a great running mate in Paul Ryan," said Brooklyn GOP Radio's Gene Berardelli.
A fan of the Paul Ryan pick for Vice President, Berardelli went on to say:
"I have many conservatives coming to me now saying 'You know I wasn't so thrilled about Mitt Romney but now that Paul Ryan is on the ticket I'm going to be giving money, I'm going to be volunteering in my area' and this has energized a lot of people."
Brooklyn GOP Radio is an internet based radio show broadcasting live on BlogTalkRadio. It is sponsored by the Kings County Republican Committee in Brooklyn, NY. The show highlights local, citywide, statewide and national politics - with a little Brooklyn swagger thrown in. Guests from the world of politics - candidates, elected officials, journalists, authors, personalities, pundits and prognosticators - stop by to discuss current events. Brooklyn GOP Radio can be found online at BrooklynGopRadio.blogspot.com.
The Law Offices of Robert Howe - serving New York for over 31 years - are located at 251 86 Street in Brooklyn, NY 11209 and his offices can be reached at (718) 748-9700. Robert How can also be found on Facebook.com/RobertHoweAttorneyAtLaw and Twitter @RobertHowepC.