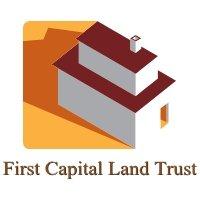 Cash for Keys for underwater properties.
Florida (PRWEB) August 24, 2012
Wyoming based company is now offering property owners in Florida options when it comes to properties that are underwater. The Cash for Keys program started by some lenders like Chase and BOA, offers anyone Cash for their property subject to all mortgages and liens.
Here is how it works!
Property owners sells property subject to all existing debt, new buyer then contacts lender as subsequent owner and offers to settle and compromise allowing the note and mortgage to be negotiated after extensive litigation, usually too expensive for a struggling property owner to afford.
Once a deal is made with current lender, property is sold and debt is paid in full. Most property owners will have zero or very little impact to their credit especially if they are already in default, new buyer offers property owners a FICO score restoration package provided by an outside attorney that disputes the validity of the debt in the first place and most of the time deletes the entire file from the seller's credit. This offer is paid by new First Capital land Trust and is 100% complementary to the seller who most of the time does not realize that this option is available in the first place.
As a subsequent owner, First Capital Land Trust has different rights than the property owner, allowing them to negotiate a different deal than any available option given to the property owner from their lender.
First Capital land Trust also works with Realtors who handle short sales for property owners and also protect their commission.
To apply for Cash for Keys visit http://www.firstcapitallandtrust.com.
If the property owner wishes to keep their property, there is also help by using First capital Land Trust litigation team of professional. Call 888-202-3628 to see how much cash you qualify for.