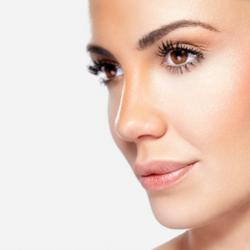 Woodlands, TX (PRWEB) August 26, 2012
The Cos Bar at Woodlands, TX, a purveyor of high-end luxury cosmetics, is introducing an exciting new promotion: Tribute to Glamour, a ten-day beauty event from September 6th-16th, celebrates the unique Cos Bar experience and the many loyal customers who have supported the cosmetics specialist over its 35-year history.
The Tribute to Glamour begins with Fashion Night Out on September 6th. The Cos Bar is excited to announce that Claudio Riaz, an internationally-renowned makeup artist and beauty aficionado, will be making a personal appearance at the Woodland, TX location. Mr. Riaz will be on hand during Fashion Night Out to celebrate the Tribute and greet customers.
During the entirety of the Tribute to Glamour, customers will be able to enjoy daily events and giveaways, in addition to free gifts with the purchase of cosmetic products. For more information about Cos Bar and the wide variety of makeup and skin care options available online and in stores, visit the Cos Bar website. The annual beauty event may be a limited time only, but Cos Bar offers fashionable cosmetics every day of the year.
About Cos Bar
Founded in 1976 by owner Lily Garfield, the Cos Bar began as a boutique luxury cosmetics shop in Aspen, Colorado. Over 35 years later, the Cos Bar has grown to 12 stores in 8 U.S. states while maintaining the company's dedication to elegant, chic beauty products.