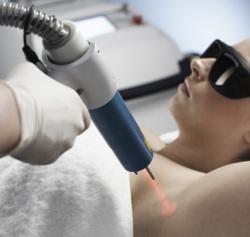 By offering our clients a guarantee they can feel reassured that we will treat the full area every time with laser hair removal.
Brisbane, QLD (PRWEB) August 24, 2012
Image by Laser is pleased to announce the launch of their new and improved website which incorporates user friendly features alongside easy navigation to allow visitors to find the desired information more quickly than ever before.
New updated content on the website include information on each of the treatments and product ranges and a variety of short informative videos have been added to their most popular treatments. These videos incorporate footage of the service as well as condensed information on what it treats and how the technology works.
The services are grouped into four main areas making them easy to find: laser tattoo removal, laser hair removal, skin treatments and cosmetic treatments. All service pages have links to view more information such as a frequently asked questions page or related treatments which makes navigating the site a breeze.
A laser hair removal guarantee has been launched in conjunction with the new website, offering their customers peace of mind when commencing laser hair removal treatments. This incorporates a 'full clearance guarantee' in which all hairs in the treatment area are cleared at every treatment with the laser.
A spokesperson for Image by Laser explained: "By offering our clients a guarantee they can feel reassured that we will treat the full area every time with laser hair removal. We have had feedback from clients that have started treatments elsewhere that they often are left with missed patches after treatment and naturally this is of concern."
A unique skin diagnosis tool has been incorporated into the home page to direct people to the treatment best suited to their skins needs. Image by Laser offer a wide variety of treatments often specific to a particular skin condition and this makes it easier to find the desired information. This three step tool directs visitors to the most suitable treatment/s based on their responses.
A contact form has been incorporated into each page to easily allow customers to sign up for a free consultation or to enquire about the services. In addition, a blog has been added to keep readers up to date with news, events and in depth information into their business, treatments and the laser and cosmetic industry.
Image by Lasers new website has been launched alongside a mobile friendly site, allowing mobile users to view a smaller snapshot of the information as well as a streamlined form of contact either by phone or email. Considering a vast number of internet users now turn to their smartphones to find information, this has been a necessary and well received addition to Image by Lasers online presence.
To view Image by Lasers new website, please visit: http://www.imagebylaser.com.au/ Image by laser offers free consultations on all of their products and services and appointments can be made via phone or the online booking form.
About Image by Laser
Image by Laser has been operating for over 12 years in Brisbane and is a specialist in the field of non surgical cosmetic treatments. Image by Laser provide state of the art treatments by fully trained and experienced staff and they are licensed with QLD Health. Their success is measured by the many happy customers they have treated over the years and has led to them becoming a market leader in their industry.