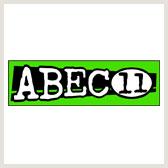 Abec 11 is hands down my favorite company, they produce a wheel suitable to any skater.
Annapolis, MD (PRWEB) August 23, 2012
Ask any longboarder and they will tell you that the standard, most common wheel is anything Abec 11. This is because Abec 11 is honest. They design a wheel to complete a task and it delivers. Every time. They don't make claims like "this wheel will last for ever" or this wheel makes you go faster". They make wheels that speak for themselves. Anybody who has ridden a Classic Thane Freeride or Reflex Thane Big Zig, knows the performance these wheels are capable of. Maybe the feel of the slide isn't for you or maybe you prefer a little more slip than grip in a downhill wheel, but one thing that isn't disputed is that Abec 11 makes a quality product. That is why Abec 11 continues to be the best selling brand of wheel at Pure Board Shop and that is why new Abec 11 wheels make their way into the shop quite frequently.
By far the most requested wheel at Pure is the Abec 11 Abec 11 70's Flashback. This wheel comes in at 70mm and has a contact patch similar to the Freeride. However there are three major differences. For one, the core of the Flashback is much smaller giving a much gummier, softer ride. It lets the wheels deform more to give more grip as well as increasing the life of the wheel by giving more thane. The next, and most noticable difference is the huge squared lips that give the impression of a downhill wheel. Yes, while the wheel is new it has downhill capabilities, but when broken in the wheel has a very unique slide which is mostly due to the next difference: a completely sideset hub. This means that the bearings sit inline with the inner lip of the wheel. When a slide is initiated, the outer lip of the wheel looses all traction and grip because the weight is placed on the inner lip.
These wheels are available in 78a and 81a at Pure Board Shop.
Pure Board Shop opened its doors on May of 2005. Its ease of access and parking make it a destination shop for riders and urban street ware fans alike. With their mix of products and variety in skate, snow, surf and exclusive streetwear and shoe brands Pure's customers extend far beyond their Annapolis location. Pure prides itself on making customer service its number one priority, with product knowledge and having the right product mix a close second. The store and the website feature an ever growing brand inventory such as Nike SB, Nike Snowboarding, Adidas skateboarding, Vans, Diamond, HUF, LRG, Neff, RVCA and The Hundreds, as well as a large selection of Sunglasses and other accessories. The shop also prides itself on having the largest variety of longboard equipment in the area; with brands like Land Yactz, Rayne, Caliber, Cult Wheels, Abec 11 and many more. Pure puts on monthly skateboard jams/events in their local skateboard park as well as sponsors many longboard slide jams and races in the DC Metro Area.
Contact Pure at 410-267-7669 or visit them on the web at https://www.facebook.com/pages/Pure-Board-Shop/8588010943