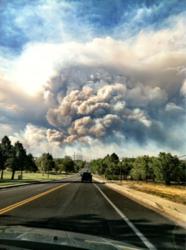 Loss Recovery Services, LLC got me $10,000 of tax free money in less than one month!
Colorado Springs, Colorado (PRWEB) August 23, 2012
After being inundated with referrals from existing clients and numerous phone calls from local residents of the Colorado Springs area Loss Recovery Services, LLC "springs" to the rescue to assist the victims. This is not an easy feat as Public Adjusters seeing as they need to get each adjuster licensed and bonded in each new state that they operate in.
"The headache and paperwork that comes along with dealing with insurance companies becomes worth while the minute we get to deliver the settlement check to our first client in each new area," says Andrew Zachar, Public Adjuster with LRS. This seems to be accurately representative of the overall theme displayed by LRS as they fight diligently on behalf of the home owners to recover money. Most of all Loss Recovery Services, LLC acts as a source of information to educate homeowners about 1) how dangerous soot and ash can be to their home and their health and 2) how much money these homeowners are actually entitled to EVEN IF THEIR HOME WAS NOT BURNED.
LRS has the attitude that if there is even sub-visual particulate matter on the properties, the homeowners can recover up to $10 per square foot for the full remediation of this debris. The Waldo Canyon fire, as one of the largest fires in Colorado state history, spewed these caustic chemicals over the city for weeks driving soot and ash in to the air conditioning ducts, attic insulation, pool filters and virtually ever other part of a residence.
"Thank goodness for the Loss Recovery team. My mother who lives with us developed bad allergy type symptoms that did not go away until LRS recovered money for us to clean our home!" Exclaimed Dan S. Colorado Springs resident.
If there are any homeowners who feel they may have been affected by these tiny particulates we strongly encourage them to contact Loss Recovery Services, LLC while they are still providing free home inspections.