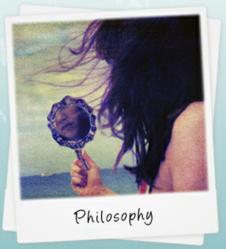 As we age we may need a little help but the first step should be to bring the skin back to a normal state
New York, NY (PRWEB) August 23, 2012
New York's skin care expert Marta Rodriguez - owner of Skin Laser Studios - discusses how to restore skin to normal after sun damage with several skin health tips on how to combat the effects of Summer.
"Healthy individuals with balanced skin have all the protection and nutrition the skin needs to stay beautiful. They only need gentle washing." says Marta Rodriguez of Skin Laser Studios. "As we age we may need a little help but the first step should be to bring the skin back to a normal state. One step in normalizing the skin is treatment with a laser facial."
Marta explains the process of how Skin Laser Studios combats the skin care issue of sun damage. The goal is to normalize skin by thoroughly cleaning with a scrub/peel made out of organic coffee. This peel begins to soften the rough outer skin, dissolving oil, dirt and make up while not displacing any hydration. The skin is left smooth, clean, even toned and plump. Microdermabrasion is applied to clean deeper. This begins an intracellular metabolism that pushes old skin out and communicates to the live tissue that new layers are needed. This brightens the skin. Extensive extractions follow an AHA thermal gel and disinfecting aromatherapy steam, which makes quick work of softening pimples and blackheads. After the skin is perfectly clean a gentle, painless laser beam brings down inflammation, balances the oil gland and stimulates collagen.
"If you feel you need a facial because your skin has issues, the first step is to make sure you are not adding to the problem. Stop using a lot of products.Begin by using this facial to take your skin back to perfect health. Discover what products you need slowly by using samples. Products are difficult to get right. Remember the only person that knows what products you need is your skin. Simplify your regiment and get back to beautiful normal skin," explains Marta Rodgriguez.
The skin changes in many ways. Small lines begin to soften, elasticity is restored and the oil glands start to produce the correct amount of oil the skin needs. When the skin stops filling pores with oil they will diminish by the synergy of the microdermabrasion planning the outside and the laser filling large pores from the inside. The skin will begin to be restored to a natural healthy state. The last step is a relaxing nutritional vitamin burst massage and a cooling seaweed mask.
"A little pampering can also be a normal thing," says Marta Rodriguez.
Skin Laser Studios is located at New York's London Terrace 425 W 23rd Street #1F, New York, NY 10011 212-242-4777, online and on Facebook at Facebook.com/skinlaserstudios and Twitter @SkinLaserStudio.