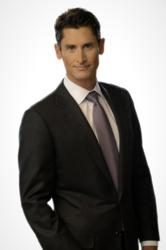 Low credit scores can cripple your ability to start over after bankruptcy or buy a new house after foreclosure. Our goal is to get people back on track as quickly as possible.
Orlando, FL (PRWEB) August 23, 2012
The growing demand for credit repair services led to the launch of KEL Credit Repair, an Orlando-based credit repair company offering a personalized approach to credit repair services. The new website, http://www.KELcreditrepair.com.
Matt Englett, a consumer debt attorney knowledgeable in credit repair, who authored the book Stop the Bleeding, said, "Low credit scores not only affect people's financial stability but it can also cripple their ability to start over after bankruptcy or buy a new house after foreclosure."
Englett said that the staff at KEL Credit Repair have been successful in having almost immediate success in improving clients' credit scores.
According to the Consumer Financial Protection Bureau, some of the benefits of having an improved credit score are improved access to job opportunities, increased access to credit opportunities, and even more competitive interest rates on consumer loans (i.e. auto and home).
Because of the complex ways credit scores are calculated, Englett said it is important for consumers to work with someone who will look at their individual credit history and needs. Some of the areas that can affect a credit score include the person's payment history, the amount of money owed, how long the person has been using credit and the types of credit, such as credit card debt compared to an auto loan.
KEL Credit Repair instructs consumers on how they can obtain their own free credit report. Then an experienced KEL Credit Repair consultant reviews the report with the client during a free consultation at which time the consultant identifies adverse or incorrect information affecting the client's score. KEL Credit Repair then designs a plan individually tailored to improve the individual's credit report.
There are no set-up fees or membership fees, just a nominal $59 monthly rate for as long as the client needs help. There also are no contracts, and the client can cancel the service at any time.
"Our goal is to get people back on track as quickly as possible," Englett said. "With this one, monthly fee, consumers get the full force of our experienced credit repair team who will aggressively represent the client in credit bureau disputes and creditor and collector interventions."
About KEL Credit Repair. KEL Credit Repair is a company built on trust and focused on efficient attention to restore credit scores for our valued clients. With an extensive understanding of the laws that preside over the credit reporting process, the rehabilitation opportunities available through creditors, the FICO scoring model and proven ways to rebuild credit, KEL Credit Repair helps restore credit and improve consumers' quality of life. For more information, call 888-552-3655 or visit http://www.kelcreditrepair.com.