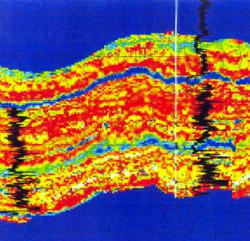 Bright's capabilities made it possible to reduce an array of clusters down to only one.
San Jose, California (PRWEB) August 23, 2012
Bright Computing announced today that Sinopec Corporation, China's biggest oil company and the world's fifth largest enterprise, reduced HPC-related overhead by switching to Bright Cluster Manager®. Prior to using Bright, Sinopec maintained several large clusters to develop and test seismic applications across a wide range of operating systems and configurations. Bright's ability to rapidly swap out operating systems and reconfigure clusters enabled Sinopec to replace multiple HPC systems with a single cluster, significantly cutting operating costs and staffing requirements. Sinopec also realizes additional cost savings due to Bright's unified approach for provisioning, scheduling, monitoring and managing its cluster, further reducing manpower, software licensing and maintenance costs.
"Bright enables us to change the operating system in our development cluster within seven minutes, to meet specific application testing requirements," said Duan Wenchao, senior engineer at the Institute of Geophysical Prospecting, Sinopec Exploration and Production Research Institute. "This capability, combined with the ability to quickly test applications across multiple configurations has made it possible to reduce an array of clusters down to only one. We've experienced substantial savings in terms of hardware, maintenance and a reduction in staff hours."
"An added benefit of moving to Bright Cluster Manager is the intuitive GUI," added Wenchao. "We have full visibility to every aspect of our cluster, even down to the temperature of our GPUs. The GUI makes it very easy to manage our cluster, and the extensive features of Bright save us a lot of effort."
Paratera, a leading professional HPC software and services provider in China, led the cluster consolidation project. Sinopec's single application development and testing cluster is comprised of 42 IBM and Chinese-made Inspur servers containing 84 Intel CPUs and 16 NVIDIA GPUs.
About Sinopec
Sinopec is a subsidiary of Sinopec Group, China's largest energy and petrochemical company. The operations cover exploration and development of resources, storage and transportation of oil and gas, refining and petrochemical production, and sales of refined products. In 2011, Sinopec Group ranked fifth among the Fortune Global 500 companies with approximately $400 billion of revenue. Sinopec's international track record includes operating and developing oil and gas assets in Australasia, Central Asia, the Middle East, Africa, North America and South America. http://english.sinopec.com/
About Paratera
Established in 2007, Paratera is a leading professional one-stop HPC software and services provider with offices in Beijing and Shanghai. Its flagship product, Paramon/Paratune, is application runtime characterization analysis software. It enables HPC customers to design HPC hardware solutions and tune applications performance based on visual fine real application performance measurement. Paratera has served most of the Top HPC customers in China including petroleum giants CNPC BGP, PetroChina and Sinopec; research institutes SCCAS, CAS IPE, and Tsinghua University; as well as others through partnerships with HP, Dell, IBM, Lenovo, and Intel. http://www.paratera.com
About Bright Computing
Bright Computing specializes in management software for clusters, grids and clouds, including compute, storage, Hadoop and database clusters. Bright's fundamental approach and intuitive interface makes cluster management easy, while providing powerful and complete management capabilities for increasing productivity. Bright Cluster Manager is the solution of choice for many research institutes, universities, and companies across the world, and manages several Top500 installations. Bright Computing has its headquarters in San Jose, California. http://www.brightcomputing.com.