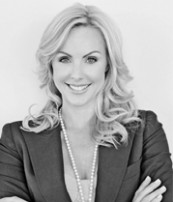 Miami, FL (PRWEB) August 23, 2012
Haute Design Network is pleased to announce the addition of Sofia Joelsson and her interior design firm, SoJo Design, to their expanding network. Offering a talent for timeless, modern-classic design, as well as experience working with clients around the globe, the firm will be a welcome addition to the network of prominent interior designers. SoJo Design has been featured internationally in more than 40 magazines, as well as in residential, commercial, boutique hotels, and aircraft spaces.
About Haute Design Network
Haute Design Network selects interior designers that have displayed a high level of expertise and accomplishment in their field. This exclusive circle of leading interior designers is invited to bring their past, current and future work to Haute Living readers. SoJo Design and its colleagues are featured on Haute Design Network's comprehensive website as exclusive interior design professionals, along with daily blog posts, articles, and up-to-date reports related to design, real estate, and luxury. All this and more may be accessed by visiting http://www.hautedesignnetwork.com.
About SoJo Design
With more than 11 years' experience as an interior design firm based in Miami Beach, Florida, SoJo Design has earned its global clientele through referrals of satisfied customers. A seasoned working relationship with the industry's leading builders and professionals allows the firm to handle any design challenge with grace and aplomb. It has been named the Baltus Design Icon of the Year for 2012, as well as Power Player of Florida in 2011, Design Mind of Florida in 2010, and numerous other recognitions related to the field.