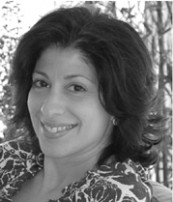 New York, NY (PRWEB) August 23, 2012
Haute Design Network is pleased to present DiSalvo Interiors to their growing network of stylish and refined interior designers. DiSalvo is a leading interior design firm with established locations and clientele in both Midtown Manhattan and Long Island. The firm's designers are well-equipped to create interiors that are reflective of their clients' individual interests and lifestyles, and their projects are executed flawlessly, in a style that is both classic and timeless.
About Haute Design Network
Haute Design Network selects interior designers that have displayed a high level of expertise and accomplishment in their field. This exclusive circle of leading interior designers is invited to bring their past, current and future work to Haute Living readers. DiSalvo Interiors and its colleagues are featured on Haute Design Network's comprehensive website as exclusive interior design professionals, along with daily blog posts, articles, and up-to-date reports related to design, real estate, and luxury. All this and more may be accessed by visiting http://www.hautedesignnetwork.com.
About DiSalvo Interiors
The highly-reputed firm believes a strong partnership between architect, designer, builder, and client is essential for an efficient execution of all new construction and building projects, and its vast experience and excellent working relationships with key players in the industry assist in ensuring this. The designers at DiSalvo Interiors are thoroughly knowledgeable about all phases of the construction process, and will make a fine addition to the Haute Design Network.