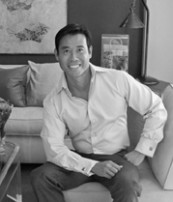 New York, NY (PRWEB) August 23, 2012
The ever-expanding Haute Design Network is pleased to welcome Matthew Yee, of Matthew Yee Interiors, located in Upper East Side, Manhattan. Specializing in creating warm and inviting environments from a mix of complimentary genres, Yee's concepts for clean and contemporary design are well-suited for the prestigious network of interior designers. He designs spaces that are unique for each client, always providing a sense of balance, proportion, and timelessness that is inspired by his understanding of the environments' various architectural elements.
About Haute Design Network
Haute Design Network selects interior designers that have displayed a high level of expertise and accomplishment in their field. This exclusive circle of leading interior designers is invited to bring their past, current and future work to Haute Living readers. Yee and his colleagues are featured on Haute Design Network's comprehensive website as exclusive interior design professionals, along with daily blog posts, articles, and up-to-date reports related to design, real estate, and luxury. All this and more may be accessed by visiting http://www.hautedesignnetwork.com.
About Matthew Yee
Yee possesses a keen eye for design and an Asian heritage, both of which influences his work to create fresh, creative, and sophisticated environments that are reflections of his diverse clients' personalities. He conceptualizes and builds high-end residential and commercial spaces, drawing from his thorough understanding of architecture, furnishings, and materials to provide a unique design for each client.