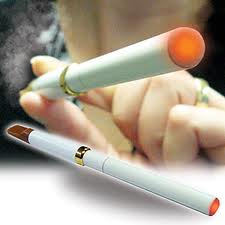 Now, more and more smokers choose Electronic Cigarettes.
(PRWEB) August 23, 2012
IECMA has recently published a study on the electronic cigarette. According this study, about 40% of participants have heard about electronic cigarettes, and the rate is higher among smokers. Though electronic cigarettes are not marketed as smoking cessation aids, the study shows that many smokers are turning to them for just that reason.
As the sales director of KIMREE which is the largest electronic cigarettes OEM factory in the world, Andre is satisfied with this research result. Recognized as No.1 in electronic cigarettes OEM manufacturers, KIMREE is the first choice of most global big brand-name electronic cigarettes for its advanced technology, good quality, and variable appearance. "Since 2006, KIMREE has been engaged in research and OEM service of electronic cigarettes. We have advanced technology and excellent quality control system. Adhering to "quality first" policy from the beginning of establishment, KIMREE has been continuously improving production technology to guarantee the quality of output products." Said Andre.
How to choose electronic cigarettes? "Electronic cigarettes are rising in recent years. The market is full of counterfeit and shoddy products, so we suggest consumers to choose big brand-name electronic cigarettes. Before buying, consumers are better to inquire the OEM factory of the brand, because to some degree, the scale of OEM factory determines the quality of electronic cigarettes. Feedback from the market shows that electronic cigarettes manufactured by large OEM factories like KIMREE are worth a try." Suggests James who is an electronic cigarette reviewer from IECMA (International Electronic Cigarette Manufacturers Association).