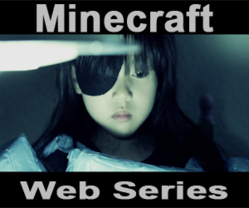 Dana Point, CA (PRWEB) August 25, 2012
Father-daughter filmmaking team, Jason and Cameron Summer Rosete, have released a cute and funny web series based on a popular game Minecraft on YouTube. Jason Rosete and his five-year-old daughter, Cameron Summer, are a budding filmmaking team. Together, five-year-old daughter Cameron Summer has starred in multiple short videos directed by her father, Jason Rosete.
Though the Rosete filmmakers never went to film school, the pair have created a small library of short videos available on YouTube as well as a growing fanbase and attribute their success to the YouTube community who have offered no shortage of tips, tricks and support. Watch the Minecraft The Movie: Invasion (Part1) here - http://youtu.be/9ahLmPA14kI. Find the complete library of Jason Rosete's videos on YouTube here - http://www.youtube.com/JasonRoseteFilm.