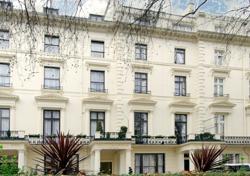 London, United Kingdom (PRWEB UK) 24 August 2012
UK's hospitality major Shaftesbury Group of Hotels is acclaimed across the world for offering luxurious accommodation along with modern amenities in London at the most reasonable prices.
To provide their guests with some extra charm and delight, the Shaftesbury Hotels that are collectively termed as Shaftesbury Hotel Collection, keep offering exciting packages and privileges. Since its summer, the biggest vacation season in London, tourists are thronging in large numbers and hence hotels in London are gearing up to provide their guests with 'special' offers. Being one of the biggest hospitality service providers in UK, the Shaftesbury Group too has also designed a host of packages and privileges to make summer vacation more sizzling for its guests.
By choosing any hotel under the Shaftesbury Group, you can now choose from the following special deals on stay:
You can get 10 percent off on your stay if you stay for 2 consecutive nights.
The Shaftesbury Hotels are now offering a 15 percent off on accommodation charges to guests who book rooms for 3 consecutive nights.
Longer stay offer
You can enjoy your last night's stay for free by booking a room for 5 consecutive nights.
Advance Purchase Offers
You can enjoy a discount of 15 percent on accommodation charges at any Shaftesbury Hotel by booking a room 10 days ahead of the check-in date.
Choose now, pay later offer
The Shaftesbury Group of Hotels now allows you to choose a hotel and pay the full charges upon arrival. Your credit card will be used by the hotel to guarantee the reservation.
Other than these special offers on stay, the Shaftesbury Hotels are now offering a host of complimentary services which will surely add to your delight. As a guest of a Shaftesbury Hotel, you can now enjoy:
Complimentary broadband internet access in room
Complimentary Wi-Fi internet access in all public areas including lounge and reception area
Complimentary access to the club lounge
This offer is however valid only for guests who book Club Rooms at any Shaftesbury Hotel.
Complimentary Breakfast
This offer is valid for guests who book rooms directly, either by calling the central reservation desk of the hotel or through official website of the Shaftesbury Group of Hotels. To call the reservation desk, you need to dial +44 (0) 20 7745 1212 and to book online, you need to log on to http://www.shaftesburyhotels.com. You may also communicate and enquire about availability of rooms by sending email at info(at)shaftesburyhotels(dot)com, the official business email id of the Shaftesbury Chain.
This is the best time to make a trip to London since it's the Games season. Olympic has reached its closing phase but it is to be followed by the Paralympics soon. The event is scheduled for August 29-September 9 and the events will be held at multiple venues. Thanks to the strategic location of the Shaftesbury Hotels, all Paralympics venues are easily reachable through the underground railway route. You just need to walk a few steps to reach the nearest station from your hotel and ply a train for the nearest station for the venue. Just book as many number of rooms and confirm ticket of the events to catch live actions of cycling, shooting, swimming, wheelchair basketball and tennis. You can also witness the flame carrying ceremony which will begin on August 24. This time the flame would travel a stretch of 87 miles beginning from Buckinghamshire and ending at London. The torch will travel to some of the iconic landmarks in London such as Piccadilly Circus, Trafalgar Square and Westminster Abbey.
So pick up the telephone to call the central reservation desk of the Shaftesbury Group of Hotels or log on to the net to visit its official website. Book your room now to ensure the complimentary breakfast service and select from the multiple stay packages to enjoy a grand vacation at London.