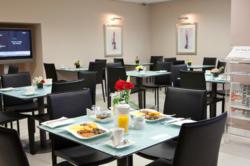 London, United Kingdom (PRWEB UK) 24 August 2012
London is known for its scenic beauty, historic sites, monuments, structures, heritage buildings and lot more that collectively create a magical charm for the visitors. But that's not all. Majority of deluxe hotels in London offer fast and easy access to multiple events that add to the heat of the great summer, a great vacation season in London. Like every year, many events are lined up for the next few days in London and many deluxe London hotels would be offering their guests great opportunities to witness these colorful festivals.
Here are details of some upcoming London events and hotels from where you can reach the venues easily:
Canary Wharf Jazz Festival-Hyde Park Premier London Paddington
Slated for August 17-August 19, the Canary Wharf Jazz Festival is a great musical feast. Top jazz musicians from all parts of UK would be showcasing their talent and entertaining people at the wonderful outdoor surrounding of the Canada Square Park at Trafalgar Square. Hyde Park Premier London Paddington is the best accommodation property in London to witness the Canary Wharf Jazz Festival, since it offers easy access to the Trafalgar Square through underground railway.
Paralympic 2012 Closing Ceremony-Shaftesbury Paddington Court Hotel and Suites
Scheduled for September 9, 2012, the Closing Ceremony of Paralympic Games at Olympics Park in Stratford is going to be a grand event. A host of spectacular stage performances by talented artists will surely provide you with great amusement and the electrifying atmosphere will add a lot to the charm of your vacation. Situated right in the heart of the Paddington area in Central London and close to the Paddington underground railway terminus, the Shaftesbury Paddington Court Hotel and Suites is an ideal hotel to stay in London, if you want to reach Stratford quickly. Just take a train for Stratford station from Paddington terminus.
Lollibop Festival for Kids-Shaftesbury Metropolis London Hyde Park
Lollibop Festival for Kids is a great event for the tender souls since it includes varieties of programs the delight them. The event is an extravaganza of activities that kids enjoy the most. This time, the Lollibop Festival will include varieties of performances, music, arts, crafts, theatre shows, games, workshops and much more. The Lollibop Festival for Kids is scheduled for August 17-August 19 and would be held at Regent's Park and Primrose Hill. Situated within a stone throw distance from the picturesque Hyde Park, Shaftesbury Metropolis London Hyde Park is the perfect hotel in London to access the two venues of Lollibop Festival. You can easily reach the Hyde Park Corner underground railway terminus and take a train for Regent's Park, the nearest railway station for both the venues.
So, if you were planning a trip for quite some time, then make it happen this time. Choose London as your destination and book rooms at a London hotel suits your needs. Choose an event from the list given above and then confirm booking in the hotel that provides an easy access to the venue. Since its summer, hotels in London, irrespective of their standards are offering varieties of packages and privileges to provide their guests with additional delights. While many hotels are offering luxurious accommodation at discounted prices, some accommodation properties are offering different types of packages to their esteemed guests.
The Shaftesbury Group of Hotels is one of the most eminent hotel chains in entire UK, specially for offering accommodation at the most reasonable rates. Just visit the official website of the Shaftesbury Group of Hotels and check out availability of accommodation facility at the properties and special packages that they are offering this season. Select a hotel and book online to confirm your accommodation. You may also get breakfast or advance purchase offer as special package this summer.