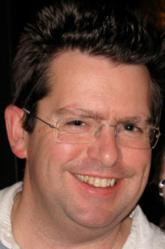 (PRWEB UK) 24 August 2012
This appointment reflects 1st Central's successful market penetration, generating over £350M total premium since launch in October 2008. The company is committed to reinforcing its management team with recognised market experts to accelerate expansion and focus on its next stage of growth.
Joining from Allianz where he successfully led the launch and management of their new direct car and home insurance products and with over 27 years' experience in the insurance and financial services market, Andy brings a huge breadth of knowledge and experience to this newly created role.
Ken Acott, Chairman and Chief Executive at 1st Central commented: "We are delighted to welcome Andy to the 1st Central team. Our investment in our people ensures we remain operationally agile and that strategically we have the expertise to enable us to out-perform the competition. We are targeting significant further growth and Andy's experience will contribute enormously to our business momentum."
Andy James said: "I am joining 1st Central at a pivotal time in the development of the business. This role gives me the opportunity to deliver significant commercial value as the business enters its next stage in development, the key to success lies in the ability to build, develop and motivate my new team and I am hugely excited by the scope of the role and the potential it represents. Having previously worked in a role developing a new product range and visual identity from scratch I relish the opportunity to come into an already successful business and develop a marketing strategy that drives customer-centricity throughout the business, develops the 1st Central brand and delivers real bottom line growth."
Editors Notes:
About 1st Central:
The First Central Group was founded by Ken Acott, Pat Tilley and Peter Creed (formerly Chief Executive, Finance Director and Head of Underwriting at Zenith Insurance). As a provider of online motor insurance, 1st Central has enjoyed exponential growth since its launch in 2008.
A period of investment in the business throughout 2011 and 2012 has seen the company reinforce its management team with recognised market experts, embed a scalable policy administration platform which is equipped for further growth, integrate advanced fraud detection technology and implement a sophisticated end-to-end claims management system
For further information please contact:
1st Central Press Office
Hayley Tea/Anne Staunton
020 8661 2444
Hayley.tea(at)peak-marketing(dot)co.uk / Anne.staunton(at)peak-marketing(dot)co.uk