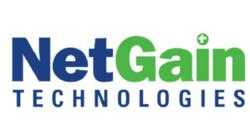 It will be ... interesting to see where we are and what technology we're using in another 28 years
Lexington, KY (PRWEB) August 24, 2012
Twenty-eight years ago, on August 24, 1984, NetGain Technologies was founded by Don Jacobson. It was a small business in a single office and one of his first employees was his son, and current CEO, Mark Jacobson.
Now, the company has grown to an industry leader with five locations across four states with more than 110 employees. While NetGain Technologies has expanded over the past 28 years, and the industry certainly has changed, one thing remains the focus: commitment to the client.
"We worked very hard at understanding and exceeding client satisfaction. We took our clients' happiness very seriously and often went above and beyond to make it right," said Don Jacobson.
That's a legacy CEO Mark Jacobson strives to preserve. Ranked in the top 100 world-wide for managed IT services by MSPmentor magazine's global list, and recognized as 38th in the nation for technical certification expertise by the CRN Tech Elite 250 list, NetGain Technologies boasts a 95% customer satisfaction rate.
Through a strong understanding of client's needs, NetGain Technologies helps organizations with managed IT services by augmenting their IT departments. Whether it's managed IT services or leveraging key partners like Cisco, Microsoft, HP, and VMware, NetGain Technologies is able to architect, implement and support custom-to-the-client solutions.
"It's exciting to look back and consider how much change has happened in the past 28 years. But it will be even more interesting to see where we are and what technology we're using in another 28 years," said Mark Jacobson, CEO of NetGain Technologies. "We plan to be here another 28 years to create happy clients through effective technology solutions."
About NetGain Technologies:
NetGain Technologies is a leading provider in the design, implementation and management of high-performance IT solutions. With services ranked among the best in the world by MSPmentor magazine, a multi-state regional footprint and almost three decades of experience; we've helped over 1,000 unique clients thrive by leveraging best-in-class solutions from HP, Cisco, Microsoft, and VMware. Our highly qualified, experienced professionals strive to align technology with positive business outcomes. Learn more at http://www.NetGainIT.com.