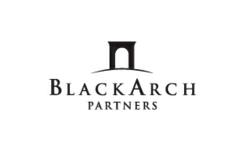 If you want to hire the best group to represent you and your company, BlackArch is that group.
Charlotte, NC (PRWEB) August 24, 2012
BlackArch Partners is pleased to announce the closing of the recapitalization of ProTransport-1, a privately-held provider of interfacility ambulance and other medical transport services. An investment by Boston-based New Heritage Capital, LLC, will support the continued growth of ProTransport-1.
Based in Cotati, Calif., ProTransport-1 is a leading provider of mission-critical, non-discretionary transportation solutions to hospitals, skilled nursing facilities, specialty clinics and event venues across Northern California. The company leverages a proprietary set of next-generation, web-based solutions that support exceptional service while improving the ability of clients to manage their resources.
Under the transaction, which closed Aug. 15, Heritage will support and guide ProTransport-1's co-founders, CEO Michael Sechrist and President Elena Whorton, in their leadership of ProTransport-1 through key strategic and growth initiatives. Sechrist and Whorton will retain significant ownership stakes in the company, which they founded in 2000 after serving more than 30 combined years as EMTs and paramedics in California.
BlackArch was retained by ProTransport-1 to serve as exclusive financial adviser on the transaction, details of which are not being disclosed.
"If you want to hire the best group to represent you and your company, BlackArch is that group," Sechrist said. "During our process, they were consummately professional and extremely knowledgeable on all the details that you need experts to be focused on. Their hard work helped us exceed the results we expected when we initiated a transaction. It's a no-brainer; hire these guys and they'll take good care of you!"
"My partner and I were great at starting and running our company, but had no experience in setting up this type of transaction. We were so incredibly fortunate to have chosen BlackArch," Whorton said. "The entire team worked so hard for us, leaving virtually nothing to chance. I cannot even begin to enumerate the number of hats they wore throughout this process: coach, mentor, statistician and quarterback! The BlackArch team was the most amazing group of people you could ever encounter, and we truly owe the success of this process to them. Thank you, BlackArch!"
The recapitalization of ProTransport-1 is another successful transaction executed by BlackArch on behalf of a privately-held business. BlackArch's focus on advising privately-held businesses and their shareholders is unique among middle-market investment banks and includes a proprietary Roadmap For Action™ that helps owners assess their strategic alternatives and prepare for a well-organized and efficient transaction.
The firm's work with ProTransport-1 also reinforced a trend analyzed by BlackArch's bankers in numerous recent transactions, in which companies across industry sectors are leveraging applied technology to drive outsized margins and industry-leading growth. This trend will be the topic of a forthcoming BlackArch Report.
Established in 2000, ProTransport-1 is an industry leader riding a millennial wave of innovation and efficiency to unprecedented growth. From a foundation built on patient advocacy, ProTransport-1 provides professional, courteous and timely medical transportation services to an evolving network of constituents ranging from specialty care patients to professional sports franchises. The ability to simplify solutions within a complex system, offer cost-effective strategies and provide exceptional patient care while integrating breakthrough technology enables ProTransport-1 to operate as a premier organization.
Heritage is the leading private equity investment firm dedicated to the equity-based recapitalization of private, middle-market, founder-owned businesses. Since 1987, the team has assembled a diversified portfolio of over 50 investments with aggregate revenues of more than $3.5 billion. Heritage's investment strategy consists of two creative offerings: The Private IPO ® and Structured Equity.
BlackArch Partners is a leading middle-market investment bank offering a full spectrum of advisory services. The firm offers a complete suite of investment banking services to financial sponsors, private companies and diversified corporations, including dedicated industry verticals for Healthcare Products & Services, Applied Technology & Digital Media and Transportation & Logistics. Based in Charlotte, N.C., BlackArch features a total of 12 industry-focused practices that cover all sectors of interest to middle-market investors; BlackArch professionals have closed over 250 transactions in 16 countries on four continents. Please visit our website, http://www.blackarchpartners.com, for more details.
Securities transaction conducted through BlackArch Securities LLC. Member FINRA and SIPC. Testimonials may not be representative of the experience of all clients. Testimonials are not a guarantee of future performance or success.