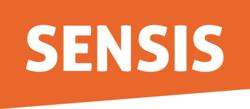 This is arguably the biggest win in Sensis' history.
Los Angeles, CA (PRWEB) August 24, 2012
The FDA Center for Tobacco Products (CTP) retained cross-cultural advertising agency Sensis to develop and deliver public health education campaigns about the dangers of tobacco use, targeting at-risk and underserved populations. Sensis is one of three agencies awarded contracts by the FDA for the five-year, $210 million project.
"This is arguably the biggest win in Sensis' history," President José Villa said. "This is a national campaign tackling the important issues of tobacco use and public health. We see our role as a cross-cultural agency to target effective messaging to a wildly diverse audience to prevent the use of tobacco and get users to quit."
According to the Centers for Disease Control and Prevention, tobacco use causes more than 400,000 deaths each year in the United States – or about one out of every five. On average, adults who smoke cigarettes die 14 years earlier than nonsmokers and more than 8.5 million Americans have chronic illnesses related to smoking. Despite those facts, one in four high school students report current tobacco use. About 3,450 youth start smoking and 850 become regular smokers every day.
There are also numerous health disparities related to tobacco use among special populations in the U.S. These at-risk and underserved populations include minority racial and ethnic groups; gay, lesbian, bisexual and transgender individuals; people with disabilities; people in the military, veterans, their families; pregnant women; people living in rural areas; those with low socioeconomic status.
"We have more than a decade's experience reaching underserved and multicultural audiences in a crowded, splintered and ever-evolving media environment," Villa said. "We cannot wait to get started on this vital work."
About Sensis
Sensis is a cross-cultural advertising agency using digital thinking to reach the multicultural mainstream. Founded in 1998, agency services include full spectrum campaigns, digital advertising, mobile, brand development, social media, website design, and application development. Focused on performance and measurement, Sensis was built from the ground up to address the fundamental changes taking place in the advertising world – the emergence of digital technologies, expanded multiculturalism, and the transformative impact of social technology. Agency clients include United Healthcare, Medicare, the U.S. Army, and the U.S. Coast Guard Academy, For more information, visit SensisAgency.com.