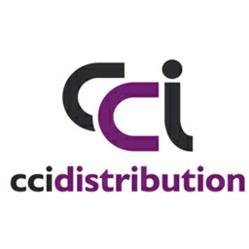 All existing and new resellers are invited to participate in this promotion. Look out for exclusive offers on our top products from leading manufacturers.
Harrogate, Yorkshire (PRWEB UK) 24 August 2012
CCI Distribution (a CMS Peripherals Ltd company), a niche player in systems storage and peripherals distribution, together with LG, TDK, Toshiba, Crucial, Storage Options, Sony and Synology announced today the launch of their "20 Days of Prizes and Discounts" reseller incentive. The offer which includes exclusive discounts and a range of prizes runs from August 23rd until September 11th, 2012 and is open to all existing and new resellers of CCI Distribution.
A schedule of promotional days with stock discounts and offers has been released and trade customers will find exclusive deals running for the duration of the promotion: August 23rd Storage Options; August 28th Synology; August 30th Toshiba; September 4th Crucial; September 5th LG; September 11th TDK.
In addition to discounts and special stock offers advertised on CCI's website and through email updates, resellers can also win prizes. Every £100 spent earns a ticket into a draw for a chance to win a Toshiba laptop, a Crucial SSD, a Storage Options Engage Tablet, a Toshiba 3D LED TV, TDK headphones and speaker, a Swissgear messenger bag and an Energizer portable emergency battery. The draw will take place on September 17th, 2012 with winners notified on the same day.
Daniel Pell, Vendor Manager at CCI Distribution said "All existing and new resellers are invited to participate in this promotion. Look out for exclusive offers on our top products from leading manufacturers. Orders can be placed via the website http://www.ccidistribution.com or directly with CCI Distribution's sales team."